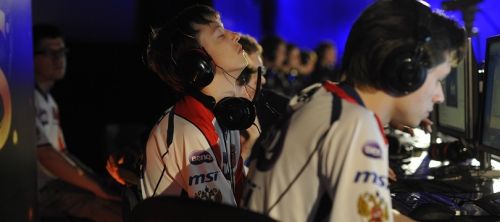 Diamondprox elaborates on Gambit changes, looks for serious offers on future teams
Diamondprox has made a short video on stream describing the situation with his benching.
Legendary jungler and innovator Danil 'Diamondprox' Reshetnikov had been benched from Gambit Gaming along with top laner Evgeny 'Darien' Mazev.  Diamondprox and Darien were benched due to not having as much impact on the team's success lately, with some claiming that "motivation was gone."
With that said, Diamondprox elaborates on his feelings about the benching, stating that he could make a Facebook post but "doesn't want to create any drama by telling the whole truth."  Despite the benching of these two players, Gambit's performance day didn't merit any results either, with much of it being due to their bottom lane faltering in straight-up 2v2s vs. Copenhagen Wolves' bottom lane.