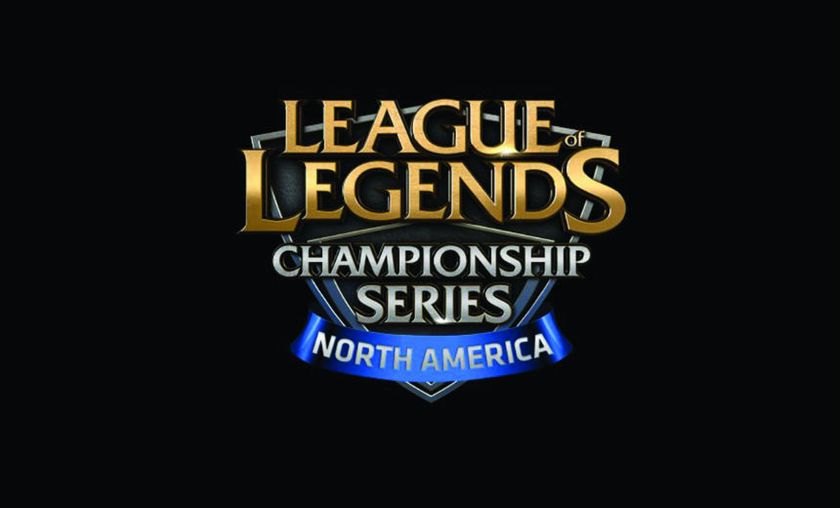 Preview: NA LCS Playoffs
The North American LCS has come to a close, and this year's Spring Split saw some of the most back and forth gameplay of any split to date. These top six teams now look to strengthen their resolve as they aim to claim the NA championship, as well as a chance to compete in the Mid Season Invitational in Shanghai, China. Let's go over what it is these teams must do if they wish to be the best of the best.
6th Seed: Team SoloMid
Oh, how the mighty have fallen. TSM used to be NA's team everyone aspired to beat, but that dream has since become a reality. TSM holds several NA championship titles under their belt, but have been on a slippery slope ever since Summer Split last year. This season has plagued them with several issues ever since reconstructing their roster, the most noticeable of which is an extreme lack of communication between members. If TSM hope to remain NA's top talent, they will need to work together like a real team and use their strong ability at adapting in a series to pull ahead.
Chance to win it all: 4%
5th Seed: NRG eSports
NRG is one of those teams with such high potential, but the players have yet to crack it. Composed of half Korean imports and half American players, it is easy to see why this team struggles to work as a cohesive unit. The need to translate plans and strategies mid game often leads to what would be a successful team fight into a messy situation, but the team's individual talent still allows them mesh together despite this. This playoff season will show if NRG can adapt together and learn to read their opponent, otherwise their championship dream will end early.
Chance to win it all: 8%
4th Seed: Team Liquid
Here we have the team who finished 1st in last year's Summer Split, but choked so hard they failed to even makes Worlds after failing in the gauntlet tournament. Since then, Liquid has changed up 60% of their roster, arguably for the better. Despite a very rough start to the split, falling to Renegades of all teams in their first game. Liquid has made their presence known in the LCS, taking down teams such as Cloud 9 and Counter Logic Gaming. As long as Liquid keep their heads cool and keep up their solid drafting, this team is looking like quite the threat.
Chance to win it all: 13%
3rd Seed: Cloud 9
Choked a bit at the end, C9, but you did much better than last split. C9 needs no introduction. Since Season 3, this team has been one of NA's fan favorites, representing NA in Worlds every year and providing fun games to watch. This new season saw yet another role swap from shot caller Hai "Hai" Lam, putting him into Support. C9 has played this season with many hyper aggressive compositions, often lacking any sort of front line. While this has allowed them to perform well, they still struggle against higher teams due to a poor draft or not playing the rotations properly. C9 proved last split that they are kings of the best of three format, so now they just need to improve their draft and they will be set.
Chance to win it all: 21%
2nd Seed: Counter Logic Gaming
Always finishing 2nd, eh, CLG? CLG came into this year off of winning the Summer Split's championship, being the brand's first ever victory in the LCS after dominating rival TSM 3-0. Things looked rocky after the team lost signature player Yilliang(Peter) "Doublelift" Peng, but they adapted well with their new players. CLG also claims the achievement of being the only team in the LCS to defeat the nearly untouched Immortals, ending the team's undefeated streak. Despite CLG's strong presence, many teams have begun to see through their one-trick strategy of allowing top laner Darshan "Darshan" Upadhyaha to do nothing but split-push all game. CLG may need to come up with a new plan if they hope to reclaim their title.
Chance to win it all: 24%
1st Seed: Immortals
The team that took League of Legends by storm. Composed of veteran LCS talent, IMT has made a record of the best final score of any NA LCS team of 17-1. Immortals is a team that have shown they're not afraid to fight, often skipping tanks completely to go for an all-damage composition. Even with such an impressive record, this team has seen chinks in their armor several times, almost losing even to low tier teams such as Dignitas and Renegades. This will be the team's first time competing in a series, so it will be up to them to show whether or not they are adaptable, or if they are nothing but cheese.
Chance to win it all: 30%