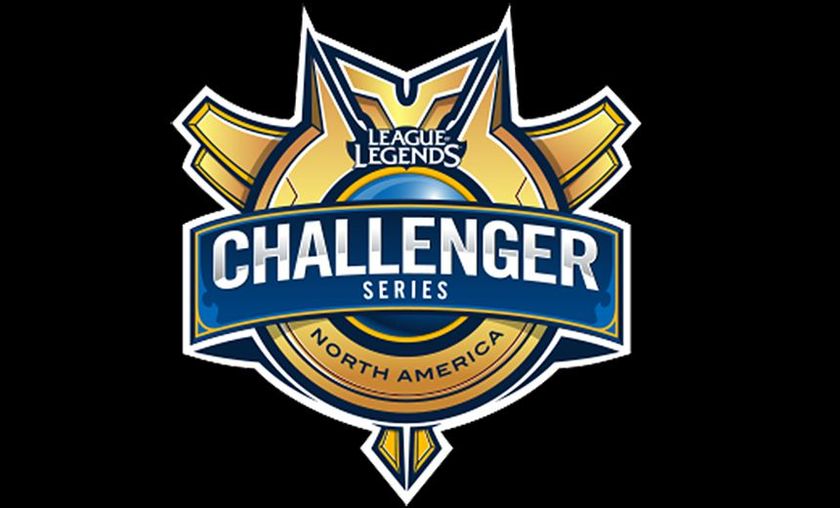 NACS playoffs spotlight
Courtesy of LoL Esports
The knockout round of the NA CS playoffs begins on March 8th with a bo5 series between Ember and Team Dragon Knights. TDK's intended starting mid laner, Geonwoo "Ninja" Noh, will not be unbanned until the 11th. However, MBR is facing a roster change with Lucas "Santorin" Larsen being acquired from Team Huma to replace Juan "Contractz" Garcia; this change due to age eligibility complications arising from autopromotion being scrapped this year by Riot. Following this match, the top challenger team Apex Gaming will be facing Team Liquid Academy on the 9th.
With the virtually spotless record of 3W-0L-2T and their Jungler, Byeonghoon "Shrimp" Lee, with an average KDA of 15.0, APX seems poised to take on the promotion tournament by storm. The bottom tier teams in the NA LCS, in comparison, don't seem like they would have a chance against APX's dominant performance. What APX has clearly shown in their games are decisive and cleanly executed game plans. APX delivers games that are conducted with precision, whereas some teams in the NA LCS — such as LA Renegades and Team Dignitas — struggle to show the ability to close out games, even when ahead, and complete their strategies successfully.
Right below APX is MBR, separated by only one point, at 10 to APX's 11. Beneath these two powerhouses a wider gap is displayed with TDK at 6 points and TLA with 5. One could look at these standings and assume that MBR is as much a shoo in for the promotion tournament as APX. What has to be considered is that the last time MBR and TDK faced off in a best of 2, it was 1-1.
MBR, despite the unfortunate situation with Contractz, is a well oiled machine. The infrastructure this challenger team has surpasses some of the old guards within the NA LCS. So, in spite of a sudden Jungler change, we can expect a competitive series with TDK and a high probability of promotion against any lower tier NA LCS teams.
TLA's chances of promotion are slim — with a record in the Challenger Series of 1W-2L-2T— even if they were able to pull off a miraculous upset victory against APX, the skill cap and consistency that this team would need to win a bo5 against an NA LCS team is simply not present at this time. An upset is unlikely when it comes to TLA.
The last team that is in the playoffs this split is TDK. The chances of a seed in the promotion tournament is a coin toss. They can play at a high level to beat out MBR for the spot, but their road to promotion is more uncertain.
There are a couple of bright spots for this team. One is that Wooyeong "Seraph" Shin has been loaned out to both LA Renegades and Team Impulse— to great success. Even when these teams were losing, he was still performing at an exceptional level. His record in the NA LCS is 3-2; however, it must be stated that he has not been performing at the same level on TDK this split. Another thing going in TDK's favor is that by the promotion tournament Ninja will be able to play again. Although Ninja has not played competitively since his ban, after the unfortunate visa issues had been resolved for him last year that he put up some strong performances and helped lead TDK to some unexpected upsets in the end of the Summer Split 2015.
There is quite a bit going right for this team this year. The roster struggles of last year left TDK unable to field their starting roster for the majority of the Summer Split and resulted in the team dropping back into the Challenger Series due to auto relegation. Can the remaining starters from last year —Seraph and Ninja— help avenge the Team Dragon Knight name in the NA LCS?
In 2015, promoted teams were a proverbial revolving door and none of them lasted in NA LCS longer than a split. This split, we have three potential teams who, if promoted, will stand a true chance at shaking up the competition. Could APX beat Immortals? At this point, maybe not— but in a few months? There's a strong chance we could see that happening if they can continue to evolve and improve as a team. Could MBR take down Cloud 9? It would be a bit of a low key brotherly match with Bao Lam, the co founder and general manager of the team, and Hai "Hai" Lam likely to still be playing for the Summer Split. With a now seasoned veteran of the NA LCS stage, Santorin, on the team there is a lot that would make that an exciting match. TDK is a wild card but if a full roster TDK is even a fraction of the one from last year, then, Counter Logic Gaming better be watching out if they get promoted.
There's quite a bit that can happen between now and the promotion tournament and even the Summer Split. All of the challenger teams will be coming in with more experience playing the split in best ofs and that might tilt, at least, the early split in their favor against mid and low tier teams.
Do you think one of these teams can break the curse? Will we see a challenger team promoted and last without a major buyout and revamp? Let us know what you think!