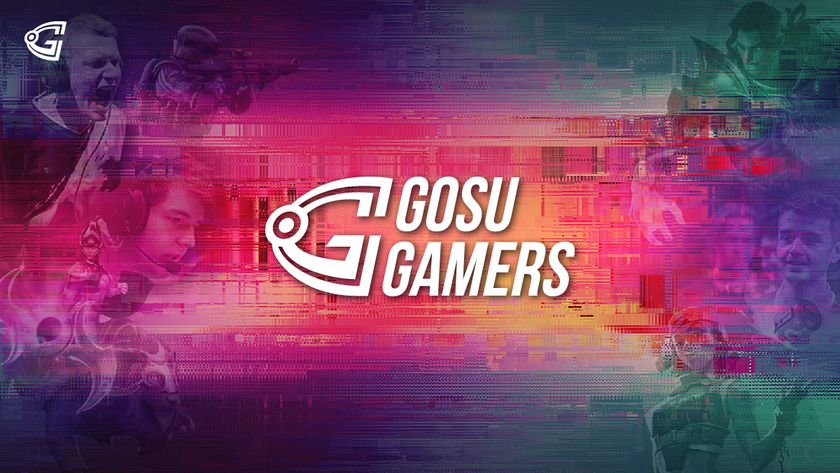 A Letter from the Head of Creative
We're building on the skill tree from our past to level up our future. 
The past two years have been packed with surprises, and in light of this uproarious period across the globe, the esports realm went through a variety of changes to continue its growth. 
Spanning from switching up tournament structures and formats to reshaping the systems holistically, plenty of the adjustments are looking to stay. 
Similarly, GosuGamers - one of the longest-running esports media outlets has undergone an extreme transformation, an initiation to reset and propel forward. 
Up till this point, you must be wondering, who the heck am I? In esports or anything at all really, it is essential to be familiar with whom you are dealing with. And in regards to the creative direction of GosuGamers, I am the shot caller. As the new Head of Creative, I thought it is finally time to unveil myself, even though I have been lurking in the bush spewing webs since the start of 2021. So, tadaaa! My name is Freddy Tan, nice to meet you!
The creative vision of the new GosuGamers
Truth be told, I dreaded writing this post for a long time. As this post IS about my vision for the site, publishing it means you now know exactly what I plan to do, and you have every right to anticipate if we can realize our ideas. Or just ignore it. It is horrifying, really. 
What I envision for GosuGamers isn't just the typical rise of the phoenix or a return to the old glory days type of plot. Sure, I love to have a good comeback story. And more readers, of course, it would be great to be the preferred destination again. More important than that, I want to churn out meaningful coverage, truthful reporting, and impeccable user experience - a place where esports fans can call home. 


But really, the hardest step is to take apart and reconstruct what an esports website covering the competitive gaming scene should be. So, let's look back and then try to stir things up a little, why don't we?
Remember the past, plan for the future
In the early days, we were a community-centered site moderating user discussions and official sources. We broadened our scope beyond the forums, pushing the boundaries of what it meant to be a media outlet. We scaled our coverage network and took on many trendy titles -- some rose, and some fell. We launched GosuBet - an early venture at the fantasy model for esports and attempted many other endeavors like owning a Dota 2 team at the first TI, video, social, and so on. Some of the initiatives paid off at that time, while many were mere distractions.
It is now the time for us to narrow our focus - dig deeper and with passion, which is consistent with the definition of Gosu and Gamer(s). 
From Korean 고수 (gosu), in hanja written as 高手, or translated as "high hand". It is often used to describe someone who is highly skilled or deftly technical. And to be Gosu with what we do, simply means it is important to concentrate on our expertise and continue to push on. While not forgetting that we are a bunch of gamers ourselves.
Going forward, we will strengthen areas where we have the deepest expertise: extensive and concise news coverage, meaningful features, insightful trends, and stats on titles that we are familiar with (e.g., Dota 2, CS:GO, LoL) and are adapting (e.g., Valorant, Mobile Legends: Bang Bang, LoL: Wild Rift). That doesn't mean we will give up on classic titles (the likes of StarCraft 2, Overwatch, Hearthstone, etc) for the sake of diversity in the industry, but we will be more selective about how we cover the competitive gaming culture. You will also see more of the content GosuGamers established its reputation with: authentic reporting on the esports community and the people, games, and ideas that drive it.
So, what's the difference?     
Obviously, innovation is key but it also doesn't just fall from the sky. 
Personally, I dislike the concept of "should be", "must be", "just like" and the fact that it is obligatory for every website's coverage cycle to revolve around the big names, be it the well-known titles/tournaments or established players/personnel that are already household names. I dislike that what we generally consider newsworthy is frequently written because that is what everyone perceived it to be on a presumed level.  
Yes, we care dearly about schedules, tournament results, player transfers, organizational or interpersonal disputes. However, what we should care more about are the implications or consequences of the incident; as well as what causes it. This means that even as we cover more trendy titles, subjects, or lesser-known facts, the content has a grander purpose than just to inform. 
It's not really about being holier than thou or complicating things. It is a matter of being competitive. Esports websites have the tendency to fall into the trap of representing only esports enthusiasts while failing to recognize that we are all gamers, to begin with. This misfiring becomes more and more apparent when we single out the tangible components of esports and neglect the passion that got us hooked.
It is easier said than done, that we want to be different and try new stuff. Here at GosuGamers, we are implementing this concept of "enabling" in our content creation process. It is still in the early stages of application, but it is a continuous effort to write about esports and gaming as they evolve and morph. The game titles will get patches, the audience will change, and we will try our best to empower that on our web pages. 
Alongside other platforms that we are currently laying the seeds on. From rebuilding a video production team from the ground up, to the creation of Unmuted - a podcast dedicated to highlighting the unsung heroes and dire issues. At the same time, we are also allocating resources to upgrade the tech of our site - YES! A new front end is coming with much-needed improvements and features.
In conclusion
The future is truly gripping and unpredictable, but our group of editors and creative crews are ready to pounce. With almost 20 years of history in the interweb, we are using our history as unflinching motivation (or ransom) to carry the future into a brighter direction. You will see more on the new era of GosuGamers in the coming months.

Like it or not, to effectively feature the competitive gaming world, it is crucial to scrutinize our digital and offline behaviors. We live in a time where your smartphone reminds you about your screen time, shopping apps have unlockable achievements, and walking in your neighborhood is a ladder match. With gamification, earning your attention is a substantial real-time strategy game. Esports and gaming have become an indispensable ecosystem in our era, where GosuGamers devote ourselves to be a relevant part of that.   
Finally… ALIENS ARE REAL!!!

I hope I got your attention. If so, that's a good start.