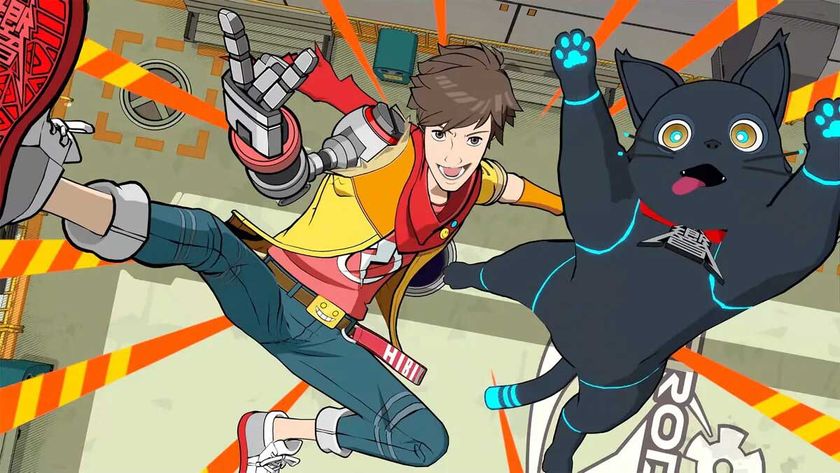 Xbox Developer Direct reveals gameplay for Redfall, Minecraft Legends and more
Image: Xbox Game Studios
Today's Xbox Developer Direct revealed release dates and gameplay for Minecraft Legends, Redfall, Forza Motorsport and more. 
Xbox Game Studios held a Developer Direct to show off upcoming games for Xbox consoles, PC and Xbox Game Pass today. The stream revealed release dates and new gameplay for Minecraft Legends, Redfall and Forza Motorsport - but it also revealed an all-new game from the makers of The Evil Within called Hi-Fi Rush. Here's everything we saw at the Developer Direct:
Minecraft Legends (April 18)
Minecraft's latest spin-off is shaping up to be a pretty fun survival game. This new game comes with all of Minecraft's familiar blocky visuals and mobs, but mixes it all up with action-strategy gameplay. The game features a narrative co-op mode where players must work together with Minecraft mobs to fight a piglin invasion from the Nether, as well as a PvP mode where they have to attack other player's bases and defend their own. The second mode involves building up your defenses and planning attacks in StarCraft-like fashion. 
Forza Motorsport (2023)
The Forza franchise has consistently delivered some of the most visually breathtaking racing games in existence, and Forza Motorsport looks no different. New gameplay shown off during this developer direct highlighted all the graphical detail included in Motorsport, from environments with 'ten times more detail' than previous entries to fully dynamic time-of-day and weather. Developer Turn 10 claims that players will be able to race on tracks with ray tracing on at 60fps, which would be a pretty staggering technical achievement for a game that looks this good on consoles. 
Hi-Fi Rush (out now)
If Sunset Overdrive was a rhythm action game, it would be Hi-Fi Rush. This colourful singleplayer game comes from Tango Gameworks, the creators of horror game franchise The Evil Within - which makes for quite a departure in tone for the studio. You play as Chai, a wannabe rockstar who has a music player fused in his chest and a cyborg cat on his shoulder. With the help of a motley crew of allies, Chai has to fight through rhythmic combat using music from rock bands like Nine Inch Nails and the Black Keys. 
This game is also out today! It's also available on Xbox Game Pass. 
Redfall (May 2)
Arkane Studios has built up quite a reputation after delivering immersive first-person shooters like Prey, Dishonored and Deathloop. The developer claims that its new open-world vampire game Redfall is its biggest game to date however, which is exciting in and of itself. This is a Borderlands-like four-player co-op game that has players fight to free the town of Redfall from an ongoing vampiric invasion. Arkane is playing to its strengths here by giving players a rich world to explore, a variety of abilities to use and freedom of choice in how they want to execute their objectives. The game can also be played solo, in case you'd rather not go multiplayer on this one. 
The Elder Scrolls Online: Necrom (June)
The Elder Scrolls Online gets another new expansion this year, introducing a brand-new class called the Arcanist and a new peninsula to explore in Morrowind. Starting today, a new free trial for ESO Plus will also be available including all past expansions (minus High Isle) and DLC for anyone who owns the base game. That includes anyone who picks the game up on Game Pass.