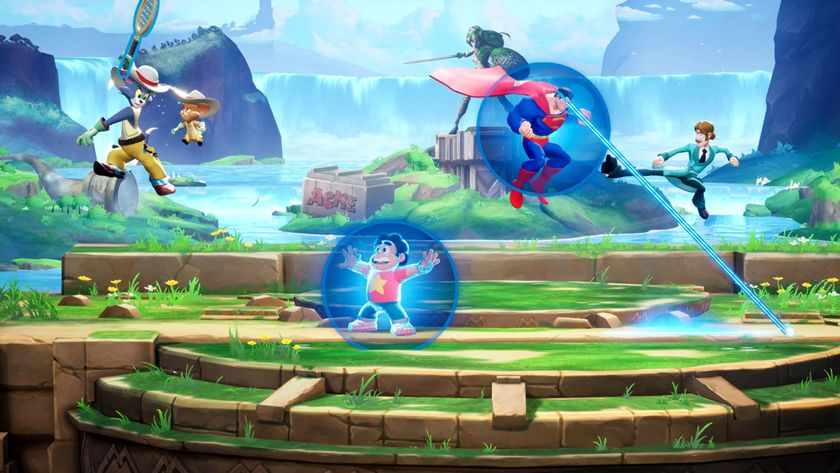 MultiVersus Season 1 and new fighter Morty get delayed indefinitely
Image: WB Games
The developers promise this has nothing to do with the ongoing chaos of the WB-Discovery merger. 
Warner Bros' crossover fighting game MultiVersus has delayed its first season indefinitely, after a planned launch for August 9 next week. Morty (of Rick and Morty)'s arrival to the game as a fighter has also been delayed to an unknown date. 
MultiVersus will remain playable in Open Beta, having just added LeBron James as a new fighter last week. The game was set to enter its first season of new content on August 9 with a fresh battle pass full of cosmetics, and a new fighter in Morty. Rick was also announced to join the game, possibly later on in Season 1. 
MultiVersus tweeted, "We know this might be disappointing for some and want to assure our Community that we are dedicated to delivering new and exciting content that delights players." No exact reason for this delay was given, besides a vague statement about quality, but we do know that it has nothing to do with the ongoing merger of WB and Discovery, which has produced nothing but chaos this week. 
Discovery acquired Warner Bros. in April earlier this year, but this past week has seen the company make massive cuts for the sake of profit across its entire library of content. In addition to canceling the release of Batgirl, a film based on the titular superhero from DC Comics on all platforms, Discovery reportedly plans to merge its streaming service Discovery+ with HBO Max and eliminate a huge swathe of the latter's scripted content. That means a whole lot of HBO Max originals are going to get canceled. 
With all this uncertainty hanging in the air, fans have grown concerned about the state of MultiVersus, an entire game built on WB properties crossing over with one another. Fortunately, Multiversus' game director Tony Huynh confirmed on Twitter that the game is totally unaffected by the current state of WB-Discovery. 
Due to Multiversus' Season 1 delay, the Pre-Season battle pass is being extended to August 15 for players to complete, instead of ending on August 8. Players now have a lot more time to grind for cosmetics, if they wish. Check out our impressions of Multiversus here.