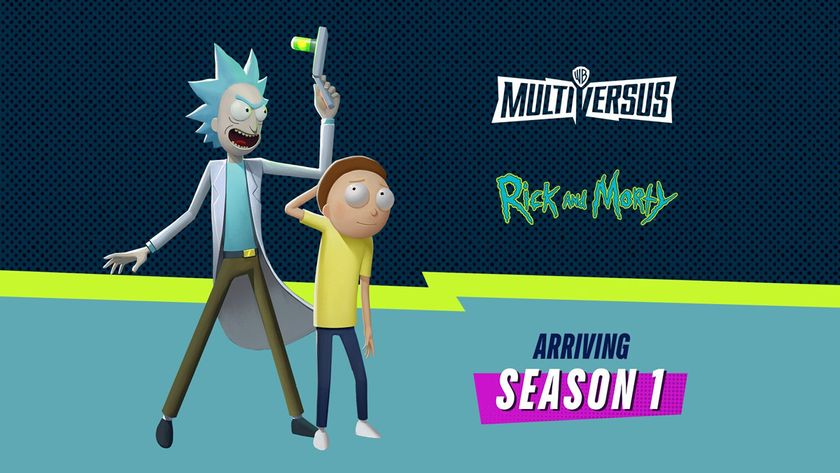 LeBron James and Rick & Morty are joining MultiVersus as new fighters
Image: WB Games
WB's fighting game MultiVersus will get three new fighters very soon. 
Warner Bros. Games has announced that its fighting game MultiVersus is getting three new fighters in the near future: LeBron James and Rick & Morty. LeBron James is most well-known for his NBA career, but joins the game as his fictional counterpart from Space Jam: A New Legacy. Rick Sanchez and Morty Smith will join as separate fighters from Adult Swim's hit animated series Rick and Morty. 
Here is LeBron's character reveal:
LeBron James will join the game's ongoing open beta next week, according to Multiversus' developers. We'll have to wait a little longer to play as Rick and Morty, who are coming to the game later with an undefined release date. The latter duo joining the game isn't terribly surprising, considering Mr. Meeseeks from the series makes a notable appearance in its first tutorial section. 
While most of MultiVersus' crossover characters are voiced by their original voice actors, such as Kevin Conroy as Batman and Maisie Williams as Arya Stark, LeBron won't be lending his voice to the game. Instead, his fighter will be played by a voice actor named John Bentley. LeBron plays exactly as you'd expect, tossing his basketball out to hit enemies and leaping into the air only to come back down with a powerful slam dunk. Rick and Morty will be able to summon Meeseeks into the arena and use the portal gun. 
MultiVersus doesn't have a firm release date yet, but the game's beta is live across the PlayStation 4, PlayStation 5, Xbox One, Xbox Series X|S and PC to play. Right now, you need to get a key by following steps on the game's official website to join in - but an open beta also launches tomorrow for everyone to participate in. 
It's worth noting that both Rick & Morty and LeBron James were leaked as upcoming additions to the game's roster months ago. Other new fighters included in the leak were Ben 10, Marvin the Martian, Ted Lasso and more.