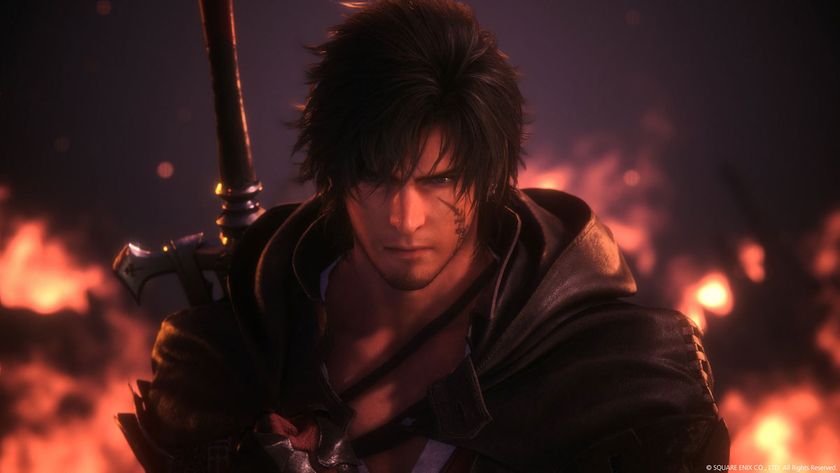 Final Fantasy XVI reveals gameplay and Summer 2023 release window
Image: Square Enix
Final Fantasy 16 gets an epic new trailer, showing off huge kaiju fights with its magical summons. 
Square Enix has dropped a new trailer for the next mainline Final Fantasy game: Final Fantasy XVI (or Final Fantasy 16, if we're not feeling fancy). The game is now set for a Summer 2023 release window for PlayStation 5 and PC, with the new trailer showing off epic fights with magical summons like Shiva and Ifrit. 
Watch the trailer below:
Returning magical summons, now known as Eikons, will give protagonist Clive Rosfield quite a bit of trouble as he tries to take them down in huge, large-scale kaiju battles. This trailer focuses on combat, as Clive takes on various enemies in the land of Valisthea. We meet two new characters referred to as Dominants in Valisthea, named Hugo Kupka and Benedikta Harman. They're known as Dominants because of their ability to use the power of Eikons, specifically Titan and Garuda. 
It sounds like Hugo and Benedikta are searching for a Dominant capable of channelling the power of Ifrit, which is where Clive comes in. Clive and his brother Joshua Rosfield both descend from a family of Dominants, but it seems like the two are headed for bloody conflict. Valisthea meanwhile, is a huge world consisting of at least six major nations, some of them waging war against each other. 
Square Enix has released a few in-game screenshots showing Valisthea off, highlighting its tall mountain peaks, grassy fields and medieval cities.
In case you missed it, we also got reveals for Street Fighter 6 and Resident Evil 4 today!