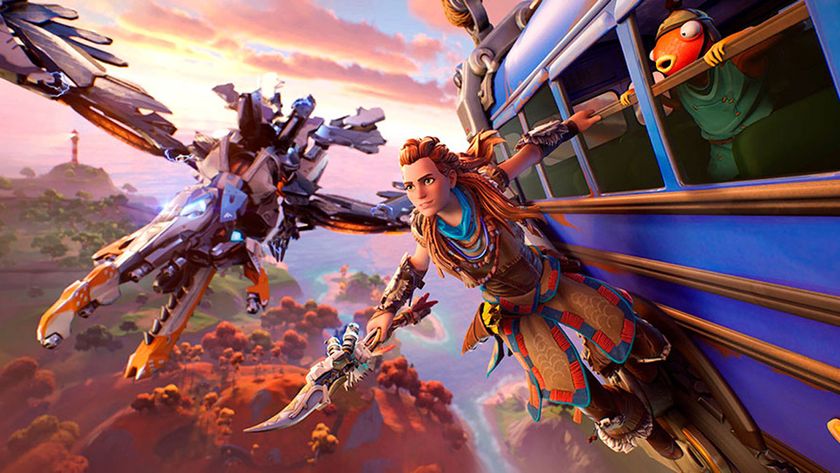 Sony and Lego invest a whopping $2 billion in Epic Games' metaverse
Image: Epic Games
Sony and Lego have invested $1 billion each in Epic Games, the developer behind Fortnite and Unreal Engine 5. 
Epic Games has announced that it's received a $2 billion round of funding to flesh out its vision of the metaverse. Sony and the investment company behind The Lego Group, KIRKBI, have both invested $1 billion each in the Fortnite developer.
This news comes after a pretty eventful month for Epic Games. The company just launched Unreal Engine 5 for all game developers to use last week. On April 7, it also announced a long-term partnership with The Lego Group to develop a family-friendly version of the metaverse that would be, "safe and fun for children and families."
According to Epic, both Sony and KIRKBI intend to, "create new social entertainment exploring the connection between digital and physical worlds." In other words: they're really trying to make the metaverse a thing. Sony has made multiple investments in Epic Games seemingly for this purpose, having invested $250 million and $200 million in 2020 and 2021 respectively. 
President and CEO of Sony Group Corporation, Kenichiro Yoshida said: 
As a creative entertainment company, we are thrilled to invest in Epic to deepen our relationship in the metaverse field, a space where creators and users share their time. We are also confident that Epic's expertise, including their powerful game engine, combined with Sony's technologies, will accelerate our various efforts such as the development of new digital fan experiences in sports and our virtual production initiatives.
The CEO of KIRKBI, Søren Thorup Sørensen noted that a proportion of the company's investments is, "focused on trends we believe will impact the future world that we and our children will live in." KIRKBI seems confident that investing in Epic Games will speed up its engagement in, "the world of digital play."
CEO and Founder of Epic Games Tim Sweeney remains in control of the company (which is now valued at $31.5 billion) after these investments. Sweeney said, "This investment will accelerate our work to build the metaverse and create spaces where players can have fun with friends, brands can build creative and immersive experiences and creators can build a community and thrive."
Epic's version of the metaverse primarily exists in Fortnite at the moment. The battle royale game consists of cosmetics, music and live events pulled from multiple IPs such as Marvel, DC Comics, Star Wars and even Street Fighter. Whether or not these investments will lead to a growth in Fortnite's metaverse or the creation of a new one elsewhere remains to be seen.