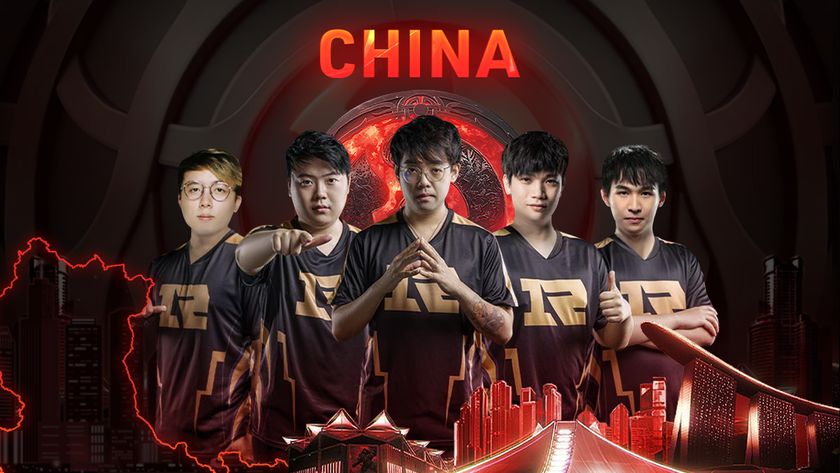 Royal Never Give Up are China qualified team for The International 2022
Royal Never Give Up made an undefeated run through the upper bracket of The International 2022 (TI11) China regional qualifiers to join the group stage battle at the most important tournament of the year.
Along with Royal Never Give Up, China will send Xtreme Gaming and Vici Gaming to Singapore next month, but the latter two will be joining the 12-team line-up for the Last Chance Qualifiers.
VG placed third in the Chinese regional qualifiers after losing the lower bracket finals to Xtreme Gaming, however, the finals day didn't end on a high note for Zhang "Paparazi灬" Chengjun and co.
Despite all games of the best-of-five grand finals being highly contested, RNG managed to keep their heads in the game and overcome the adversaries to score a clean 3-0 sweep. In all three games, Xtreme looked to impose a fat tempo with a roaming Earth Spirit for Xiong "Pyw" Jiahan and powerful spells coming from Paparazi. In game one he tried to give his team the edge with a mid lane Lina, followed in game two, by a Shadow Fiend and Pugna for the final match. However, Xtreme's thirst for blood was matched by RNG with strong team fight control tools and beefy cores that were eventually able to outlast their opponents.
With RNG claiming the spot straight into TI11 group stage, thus joining Eastern Europe qualified BetBoom Team and the South America regional qualifiers winners, Hokori, there are three more teams to secure their spots. North America regional qualifiers have also reached the finals day and will decide the winners later today, while Western Europe and South East Asia are set to commence the regional qualifier battle on the 13th of September.