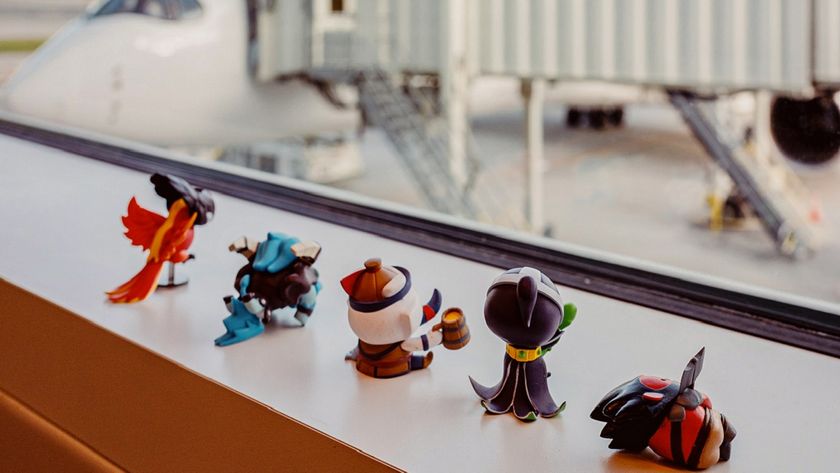 DPC 2021-22 Season Tour 3; The final countdown
The DPC 2021-22 Season Tour 3 enters into the 6th and final week of league play for the Dota 2 year. 
The last week of the DPC 2021-22 Season league play is upon us, signaling the final countdown for DPC points, The International invites, and the last Major of the year attendees. 
Here's how things look and what to watch this last week. 
Western Europe
Tundra Esports and OG will be joining the 18-team line-up at the PGL Arlington Major this coming August. Both teams are tied in first place with 5:1 series records. 
There are two more slots available for the region which look like they will belong to Entity Gaming and Team Liquid. However, don't count Team Secret out just yet. A last week's win could force tie-breakers and give them the opening they need. 
Watch:
goonsquad

vs

Team Secret July 12 at 15:00 CEST
OG

vs

Team Liquid July 13 at 15:00 CEST
Eastern Europe
The Eastern European region has been granted three slots for the Arlington Major next month. NAVI, Outsiders, and Team Spirit are currently locked into the first three slots tied with 5:1 series wins. 
However, BetBoom, formerly known as Winstrike, isn't out of contention yet. They will take on Team Spirit and a victory over the TI championship team would be a big win for them. 
Watch:
BetBoom Team

vs

Team Spirit July 14 at 15:00 CEST
Natus Vincere

vs

One Move July 15 at 12:00 CEST
Outsiders

vs

Mind Games July 15 at 15:00 CEST
China
Royal Never Give Up secured the first slot for the Chinese region at the PGL Arlington Major after defeating Xtreme Gaming on week 5 of DPC Summer Tour. 
There are three more slots available for the region at it is an incredibly tight race to the finish. Team Aster and Xtreme Gaming are next in line tied in 2nd place with 4:2 and 4:3 series wins respectively.
Aster.Aries, Vici Gaming, and PSG.LGD are all tied in 4th place with 3:3 records. 
At this point, it seems like anything goes and this week will be a nail-biter for Chinese teams and fans alike. 
Watch:
Dandelion Esport Club

vs

Aster.Aries July 12 at 09:00 CEST
Vici Gaming

vs

EHOME July 12 at 12:00 CEST
PSG.LGD

vs

Team Aster July 15 at 09:00 CEST
Southeast Asia
BOOM Esports have already secured their place at the second Major of the season. At ESL One Stockholm Major 2022 they ended up in 9-12th place. 
The region has two more slots up for grabs. Talon Esports and Fnatic are hoping to punch their tickets as they are the next two in line.  However, RSG is right on their tails and T1 is likely to not go down without a fight. 
Watch:
Fnatic

vs

T1 July 13 at 12:00 CEST
RSG

vs

Talon Esports July 14 at 12:00 CEST
North America 
With only two tickets available to the Arlington Major in their homeland, North American teams are feeling the mounting pressure to lock in one of those spots. 
Surprisingly for many fans, TSM FTX  will NOT be making an appearance at the event. That means that one of the two slots is being highly contested by a new challenger —Nouns — who have made an impressive appearance this tour. 
Quincy Crew is currently sitting in the first rank but still has not been able to guarantee themselves the top spot. Instead, Evil Geniuses and Nouns are tied in 2nd with 5:1 series wins a piece. 
Things will come down to the very last official series on the schedule —between EG and Quincy Crew. 
Watch:
5RATFORCESTAFF

vs

nouns July 12 at 21:00 CEST
Evil Geniuses

vs

Quincy Crew July 14 at 0:00 CEST
South America 
Heading south of North America both beastcoast and Thunder Awaken are tied for first place with a 5:1 series record. Not many would be surprised to see these two teams make another appearance at the Major, but Infamous isn't ready to give up their dreams. A win for them will put them into tie-breakers with the loser of the final series which takes place between beastcoast and TA. 
Watch:
Infamous

vs

Hokori July 15 at 21:00 CEST
Thunder Awaken

vs

beastcoast July 16 at 0:00 CEST
Don't forget that there will potentially be plenty of thrilling tie-breaker series to catch.
                Keep your eye on the matchticker schedule for those. 
Summer Tour 2022 
Regional Leagues total DPC points: 1,150
Major total DPC points: 4,570
Division I
Those teams in Division I will be fighting for a spot at the last Major of the competitive year, and a share of the 1,150 DPC points and $205,000. Only the top five teams from Division I will earn DPC points. 
Division II
Division II has a total prize pool of $75,000 and no DPC points to offer. 
Broadcasts
Western Europe:
Steam: twitch.tv/dreamleague
Eastern Europe:
Stream: twitch.tv/beyondthesummit
Southeast Asia
Stream: twitch.tv/beyondthesummit
North America
Stream: twitch.tv/esl_dota2
South America
Stream: twitch.tv/epulzegaming 
China
Stream: twitch.tv/pwrdesports1
PGL Dota 2 Major Arlington 2022
PGL Dota 2 Major Arlington 2022 will take place between August 4 and 14 with a total of 18 teams fighting for a share of the $500,000 prize pool and the last shot at securing the much-needed Dota Pro Circuit points to lock themselves a spot at The International 2022.