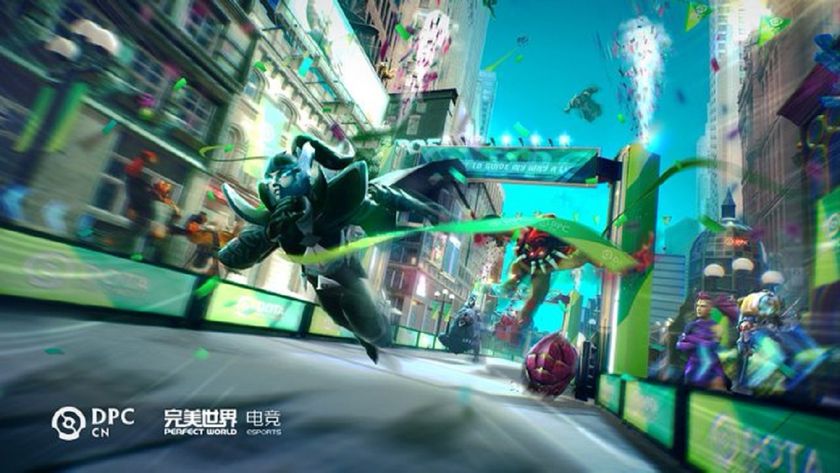 DPC 2021-22 Season 3 Tour; The danger zone
The fifth week of the DPC 2021-22 Season 3 Tour has begun and for some teams that means entering the danger zone for relegation. 
This week marks the downward slope of the DPC 2021-22 Season 3 Tour. Things are starting to take shape and wrap up for the last tour of the season. Teams have fewer and fewer matches left to play to determine their futures. 
For some, that means we have entered the danger zone and relegation is just looming around the corner. These teams will need to give it their all, pull out all the stops, reach for some hail marys, and hope for a miracle. 
Western Europe
Team Secret, one of the favorites in the Western European Division1, started the season quite rough. Immediately after the opening series, Baqyt "Zayac" Emiljanov was recruited to stand-in for Yazied "YapzOr" Jaradat, who hasn't played with the team since then due to health issues. 
Team Secret is tied for second-to-last place with Gaiman Gladiators and Goon Squad with a 2:3 series record. 
Alliance, who was promoted to Division 1 at the end of the Spring Tour, hasn't been able to land a single game victory. They are currently sitting with a 0:5 series (0:10 game) record and only two more series to play. 
July 5th
OG

vs

Alliance at 15:00 CEST
Gaimin Gladiators

vs

Team Secret at 18:00 CEST
July 9th 
Eastern Europe
Pari Parni featuring Gleb "depressed kid" Zyryanov and Pavel "9pasha" Khvastunov is locked into a three-way tie for last place with Rune Eaters who were promoted from Division II and Mind Games who fans will remember were not able to secure their visas in time to travel or participate in ESL One Stockholm Major 2022 and after receiving a forfeit loss in day one, was then disqualified from the event in day 2. 
July 8th
Pari Parni

vs

One Move at 12:00 CEST
Rune Eaters Esports

vs

Natus Vincere at 15:00 CEST
July 10th 
China
While EHOME and Dandelion Esports Club are tied for last place with a 1:4 series record, fans might be surprised to see that PSG.LGD is the team that is sitting right above them. And it isn't that they are in the clear yet either. They will have to play against RNG who is in first place and then Team Aster who is in third. Losing those series will seriously hurt. 
July 10th
EHOME

vs

Dandelion Esport Club at 09:00 CEST
PSG.LGD

vs

Royal Never Give Up at 12:00 CEST
Southeast Asia
Polaris Esports is struggling with a 0:5 series (3:10 game) record. They are in last place but have two series this week which could at least cause some major disruptions in the region if they win and keep them out of being regulated. 
July 6th
July 9th 
North America
Felt was promoted from Division II for the DPC 2021-22 Season Tour 3. Since then, they have failed to clinch a single game victory. They are sitting in last place with a 0:5 series (0:10 game) record. They still have some games left to play and both The Cut and 5RATFORCESTAFF are both tied at 1:4 above them. 
July 5th 
July 6th 
July 10th 
South America
Wolf Team, who features an all-Brazilian veteran lineup is fighting for last place right now, tied with Hokori with a 1:3 series record. With three more series for each of these teams, nothing is set in stone and much can change in their favor before the end. 
July 8th
July 10th
July 11th 
Summer Tour 2022 
Regional Leagues total DPC points: 1,150
Major total DPC points: 4,570
Division I
Those teams in Division I will be fighting for a spot at the last Major of the competitive year, and a share of the 1,150 DPC points and $205,000. Only the top five teams from Division I will earn DPC points. 
Division II
Division II has a total prize pool of $75,000 and no DPC points to offer. 
Broadcasts
Western Europe:
Steam: twitch.tv/dreamleague
Eastern Europe:
Stream: twitch.tv/beyondthesummit
Southeast Asia
Stream: twitch.tv/beyondthesummit
North America
Stream: twitch.tv/esl_dota2
South America
Stream: twitch.tv/epulzegaming 
China
Stream: twitch.tv/pwrdesports1
PGL Dota 2 Major Arlington 2022
PGL Dota 2 Major Arlington 2022 will take place between August 4 and 14 with a total of 18 teams fighting for a share of the $500,000 prize pool and the last shot at securing the much-needed Dota Pro Circuit points to lock themselves a spot at The International 2022.