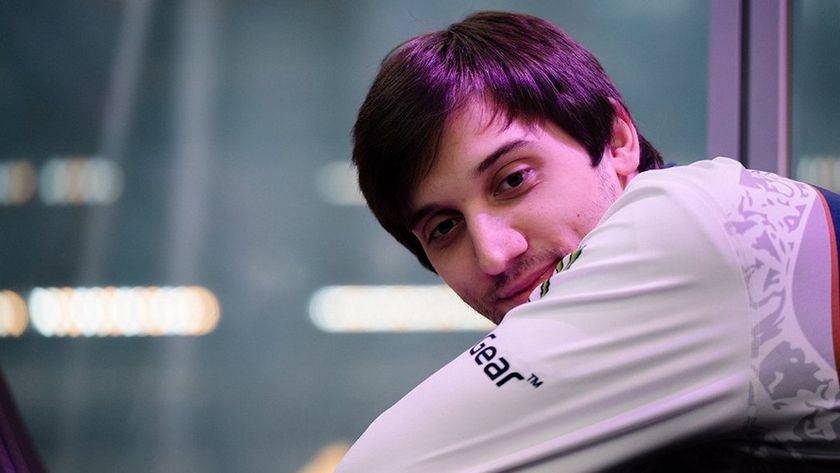 Two TI champions, Alliance and Evil Geniuses, knocked out of TI10 early
Two of the past TI championship teams, Alliance and Evil Geniuses, were knocked out early at the International 10. 
The third day of the main event of TI10 started out with two lower bracket elimination series. It is usually a series filled with heartbreak, but bidding farewell to Alliance and to Evil Geniuses back-to-back so early has been devastating for some fans. 
Alliance had just come out on top from the best-of-one elimination games where they took out beastcoast to keep their TI dreams alive.
T1 had just come down from the upper brackets after an exciting but ultimately disappointing three-game series against PSG.LGD.
Both teams were determined to keep going. 
T1 went for a high-tempo game to kick things off. They were looking to run over Alliance before getting to the late game. The Swedish-based team laning phase looked weak and it was going to take a lot for them to push the game later.
Sadly, for Alliance, it wasn't even close. T1 absolutely shellacked them. The SEA team came out of the gate with a very strong laning phase and after that, it was all T1 until the end. 
Bans
* This player was a stand-in for this match
In the second game things started out a bit better for Alliance and Mortimer's kisses gave the team a chance to stave off an early exit, but only for so long. Alliance started crumbling and T1's dominant plays and spot-on rotations from the supports were just too much for Alliance to maneuver around. 
In a fairly quickly 2:0 series, Alliance was dropped out of TI10 with a 9-12th place finish. 
Evil Geniuses had the unfortunate group stage seeding of being in the lower brackets to start out the playoffs run. Although they were able to best Elephant in the brutal best-of-one elimination series, they had to face off against another Chinese team soon after. 
ViCi Gaming, who was poised as one of the top contenders of the event, had just been dropped into the lower brackets by the full debutant CIS team Virtus.pro. 
Neither team was looking to end their TI road just yet and had a lot to prove. 
In the first game, Evil Genuises had a strong start with Abed diving the base in just 18 minutes. EG was hitting all of their timings and VG seemed to be shaken up badly. It was a fast and furious game and just four minutes later everything was over -- in just 22 minutes. 
In the second game, ViCi Gaming went for Lion since the hero seems to counter most of Abed's best heroes. EG once again went for Beastmaster as it seemed to work so well for them in the previous game.
Bans
* This player was a stand-in for this match
But this time according to the coach they were better prepared. 

"Beastmaster caused us trouble last game so this time we changed it took Enchantress after"
And better prepared they were. 
Although ViCi Gaming looked a bit disconnected and disjointed with their communication seeming to be a mess early on, they pulled it together and tightened things up.
It soon became a wild game full of big fights and bigger buybacks. In the end, ViCi Gaming's team fights were harder and more controlled. Paired with being able to scale harder with their heroes, ViCi Gaming was able to pull out the victory to tie up the series. 
Heading into the deciding last game EG drafted for an early, fast-paced game to end things. However, ViCi Gaming didn't let them have it. The Lycan last pick for VG and the Void Spirit survivals on 20 hp turned things around in their favor with amazing plays and a tenacity that showed never give up after a devastating first game loss. 
Evil Geniuses were pegged to be one of the top three teams heading into TI10 by many talents, personalities, and fans but bowed out at 9-12th place instead. 
TI10 Main Event
Main Event -October 12th - October 17th, 2021
Sixteen teams play in a double-elimination format over six days.

Eight teams begin in the Upper Bracket, eight in the Lower Bracket.
First Lower Bracket round is Bo1, Grand Finals are Bo5, all other rounds are Bo3.
Schedule:
TI10 Prize Pool
The final total for the TI10 prize pool has clocked in at $40,018,195 when the crowdfunding and Battle Pass purchases ended this past weekend. That is a 2401.14% increase from the original base amount of $1.6 million.
Only 25% of the sales contribute to the prize pool meaning that $153,672,780 has been spent on purchases by fans across the globe.
The previous year, The International 9 prize pool reached $34,330,068 ($32,730,068 added).