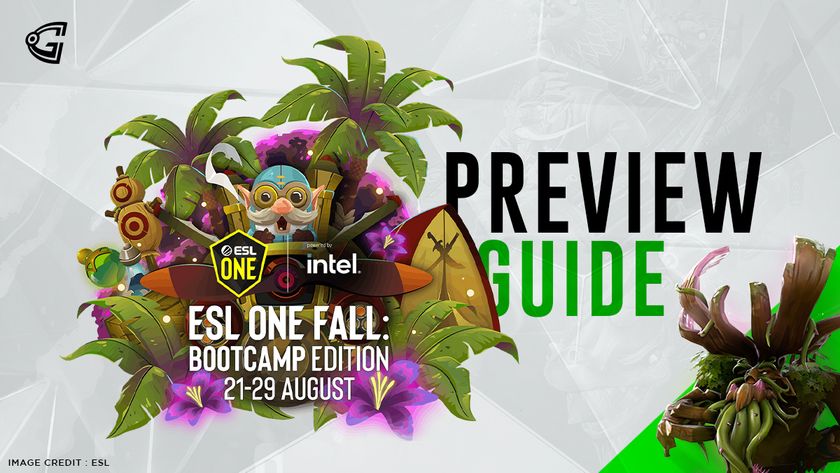 ESL One Fall 2021 preview guide
ESL One Fall 2021 is set to kick off Saturday, August 21st with 12 teams competing for the lion's share of the $400,000 prize pool. 
Filling up the space between the TI10 qualifiers and the big event, ESL One has brought together some of the top teams in the world for an international battle. 
ESL One Fall 2021 is called bootcamp edition as each of the teams will be participating from their own bootcamp locations through Europe. Some of these teams are already gathering in preperation for The International 10 scheduled to start in just over a month from now —October 7th in Bucharest, Romania. 
Teams will no doubt be testing the waters of the new patch 7.30 with all the buffs and nerfs, bells and whistles. 
The action kicks off on Saturday, August 21st at 13:00 CEST as Virtus.pro takes on Creepwave and T1 goes head-to-head with Team Spirit. 
ESL One Fall 2021 Teams

T1 (invited)


Team Spirit  (invited)


Thunder Predator (invited)


Tundra Esports (invited)


Virtus.pro (invited)

Alliance (invited)


Team Liquid (invited)


PSG.LGD (invited)

SG esports (invited)

beastcoast (invited)


Team Empire (qualified)


Creepwave (qualified)
ESL One Fall 2021 Groups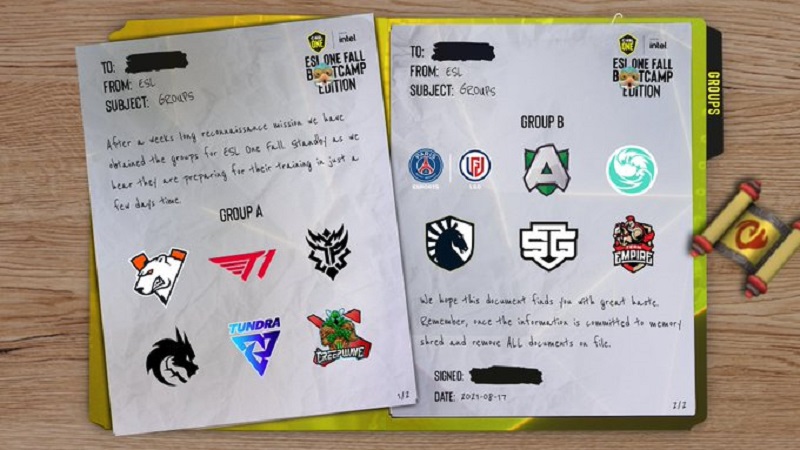 Image courtesy of ESL
ESL One Fall 2021 Format
Participants

Ten invited teams
Two teams from the closed qualifier

Group Stage – August 21st - August 24th, 2021

Two groups of six teams
Single round-robin, all matches are Bo2
Top two teams in each group advance to the Upper Bracket
3rd and 4th placed teams in each group advance to the Lower Bracket
Remaining teams in each group are eliminated

Playoffs – August 26th - August 29th, 2021

Double-elimination bracket
Grand Final is Bo5, all other matches are Bo3
ESL One Fall 2021 Broadcasts
Primary Stream
Secondary Stream
Tertiary Stream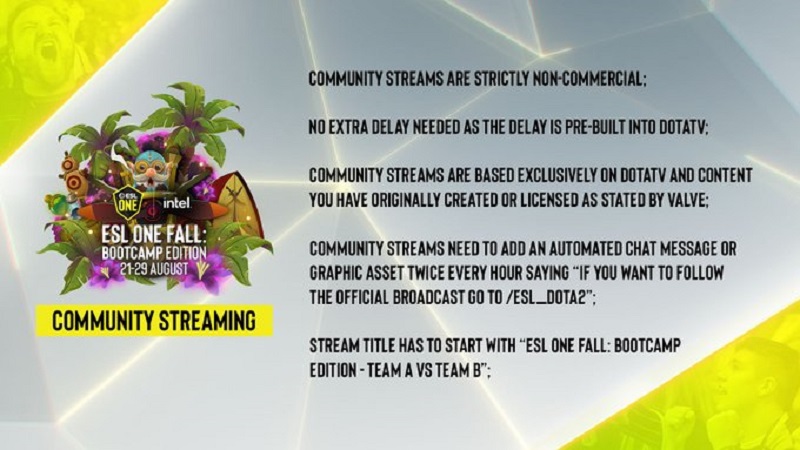 Image courtesy of ESL
ESL One Fall 2021 Prize Pool
The $400,000 prize pool will be distributed among the teams as indicated below:
Place
$ USD
Team
1st place
$175,000
TBD
2nd place
$85,000
TBD
3rd place
$45,000
TBD
4th place
$25,000
TBD
5th-6th place
$15,000
TBD
TBD
7th-8th place
$10,000
TBD
TBD
9th-10th place
$5,000
TBD
TBD
11th-12th place
$5,000
TBD
TBD