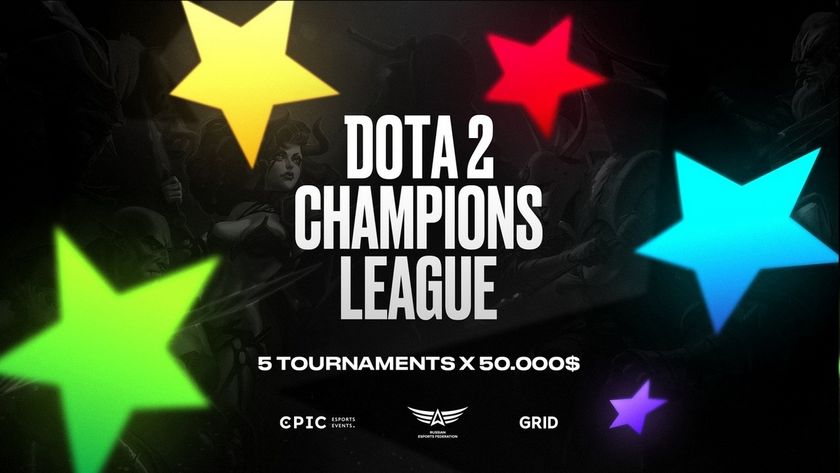 Dota 2 Champions League returns later this August with Season 3
Epic Esports Events in collaboration with the Russian Esports Federation announces the third season of Dota 2 Champions League to take place August 14 to September 12 with a $50,000 prize pool on the line.
The announcement comes less than a week after Team Spirit were crowned champions of D2CL Season 2 with their 3-1 grand finals victory over Hellbear Smashers. Neither of the two grand finalists are included on the direct invites to the group stage matches for season 3. However, much like the previous season, this upcoming one will most likely feature direct invites straight into the playoff stage.
Apart from Smashers, almost all the teams that fought in season 2 have received an invite to season 3 and will have their shot at redemption. A total of nine teams from Eastern and Western Europe have received an invitation to the D2CL Season 3 group stage and will be joined by one more that will come from open qualifiers.
Dota 2 Champions League Season 3 invites:

Team Unique


PuckChamp


Spider Pigzs

Winstrike Team


Team Empire


Nemiga Gaming


HellRaisers


Fantastic Five
V-Gaming
Those interested to join the event via open qualifiers matches can already register their team via FACEIT, here. The qualifiers will take place on August 12 in a single-elimination bracket, best-of-one matches up to the semifinals. The semifinals and finals will be a bo3 affair with the last standing team joining the group stage.
The group stage matches will kick off on the 14 of August in a Round Robin, bo3 format, where the teams with the highest number of points will advance to the double-elimination playoff bracket.
Epic Esports Events started the Dota 2 Champions League series this year on July 19. A total of five championship series will be organized with a total prize pool of $250,000. The Russian-language tournament broadcast will be conducted by RuHub Studio, while the  English broadcasts will be organized by The EsportsBible (TEBTV). Additionally, the organizers have furthered their partnership with GRID esports, which remains the exclusive data partner for each tournament in the series.
- update -
According to an announcement made by Epic Esports Events, B8 will replace Winstrike in the tournament.