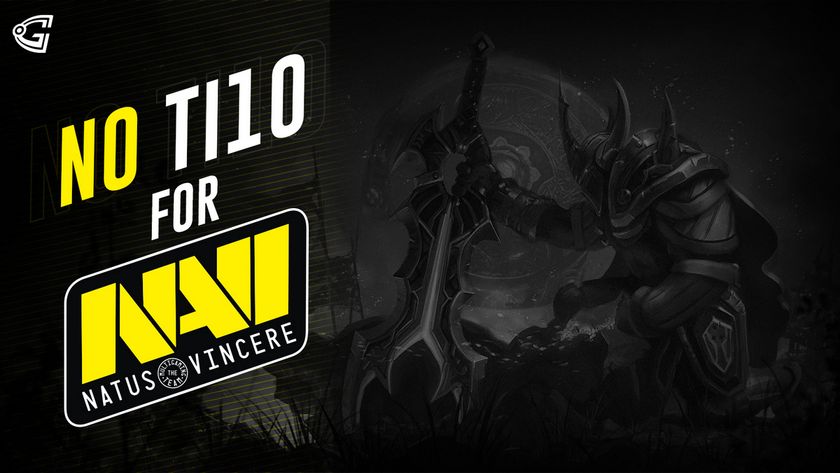 Team Empire knocks NAVI out of The International 10 qualifiers
Empire is back, at least for now, as they deliver the killing blow on one of the main contenders of Eastern Europe qualifiers for The International 10, Natus Vincere.
After taking a lot of heat for the roster changes that began right after they qualified for the Singapore Major, NAVI will not be present at The International 10. Moving away from the drama they stirred back in April when they kicked Viktor "GeneRaL" Nigrini  to bring Roman "RAMZES666" Kushnarev, despite being qualified for the Major, a month later, NAVI were once again making the headlines as two more players were removed from the roster to make room for Vladimir "No[o]ne" Minenko and Akbar "SoNNeikO" Butaev. 
Both players left AS Monaco Gambit after qualifying for the AniMajor, citing that they lost faith in their teammates, and while the team they left behind went to the Major with two stand-ins, SONNeikO and No[o]one began the training regime for TI10 qualifiers in the black and yellow t-shirts.
NAVI got seeded in the upper bracket of Eastern European qualifiers and did manage to reach the semifinals by taking down EXTREMUM. However, when pitted against HellRaisers, they lost the series 1-2 and were forced to a lower bracket run which ended fast.
Team Empire, who fought through the lower division of Dota Pro Circuit Season 2, and who are playing the qualifiers with a stand-in as their offlaner, since Maxim "Shachlo" Abramovskikh is dealing with health issues, reversed swept NAVI and eliminated them from the contention.
NAVI's first game victory was secured on the back of early Blink Daggers from No[o]one and Ramzess on Templar Assassin and Tidehunter, respectively, which allowed the team to team fight and press the issue early.
Going into the second game, NAVI looked to execute the same game plan, but with  Death Prophet in the mid lane and a Mars for Ramzes. The laning phase did go as planned and they crushed Empire in the safe lane, however, the push and team fights went all wrong for NAVI past the 15 minute mark, as their adversaries grouped up with a Dragon Knight in the frontlines and an Enchantress from Ivan "VANSKOR" Skorokhod keeping the heals going and the Solar Crest buff on cooldown.
A game away from disaster, NAVI brought the old Io-Gyrocopter duo, but they played into the same DK - Enchantress and couldn't stop Empire's carry Spectre in the laning stage either. By the 25 minute mark they've lost all the gold advantage they managed to establish courtesy of No[o]one's Storm Spirit map movements and found themselves on the sidelines of The International 10.