Team Spirit take the lead halfway through Pinnacle Cup group stage
The ten squads battling in the round robin group stage of Pinnacle Cup are halfway through their matches and only one managed to take a small lead and break the long trail of ties.
To nobody's surprise, Team Spirit are leading the charts after round 6 with an overall series score of 5-1 and just three games dropped through a total of 14 played so far. Their latest victory was a quick, clinical execution over Team Unique, who are ending round 6 in the bottom two of the group.
Team
M
W
D
L
P

9
7
0
2
21

9
6
0
3
18

9
6
0
3
18

9
6
0
3
18

9
4
0
5
12

9
4
0
5
12

9
4
0
5
12

9
3
0
6
9

9
3
0
6
9

9
2
0
7
6
Matches and results
Chicken Fighters, EXTREMUM and HellRaisers are just below Spirit, tied for the second place in the group with 4-2 series score, but the big surprise of the week came from PuckChamp.
Ahead of their series scheduled for round 6, PuckChmap were at the very bottom of the standings with zero victories and five consecutive losses. Their adversaries were Vikin.gg, who were the clear favorites going into the series, but that only motivated the PuckChamp even more to land their first victory in style. In a true underdog fashion, the CIS representative made a comeback after losing first game and punished Vikin.gg for their stubbornness of opening game two and game three drafts with a Medusa pick.
PuckChamp aimed at outscaling their adversaries in the late game scenario and their carry player, Alexandr "krylat" Krylatov, has definitely made the difference on Juggernaut in game two and Anti Mage in game three to help his team reverse sweep the favorites.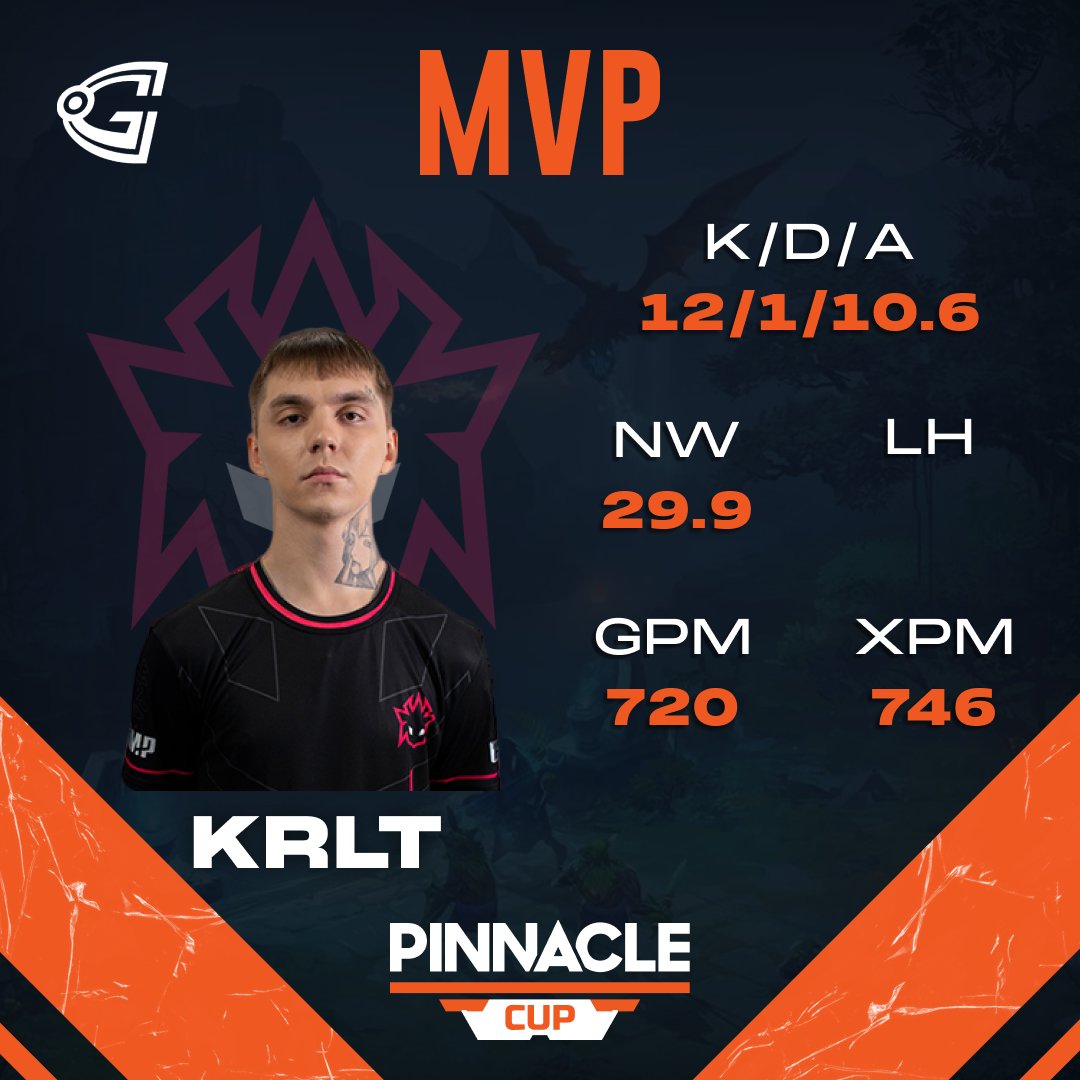 While the victory over Vikin.gg doesn't change anything in the group standings for PuckChamp, it might act as a motivating factor and mark the turning point for them.
There are still three more series for everyone on the group stage schedule and six slots up for grabs for the playoffs. PuckChamp will fight to avoid elimination on the 22nd of May against Brame, so stay tuned for more Pinnacle Cup action and don't forget to head over to gosuplay.net and vote for the team that you think might win the tournament to increase your chances of winning one of the six prizes put in play.
headline picture courtesy of Team Spirit