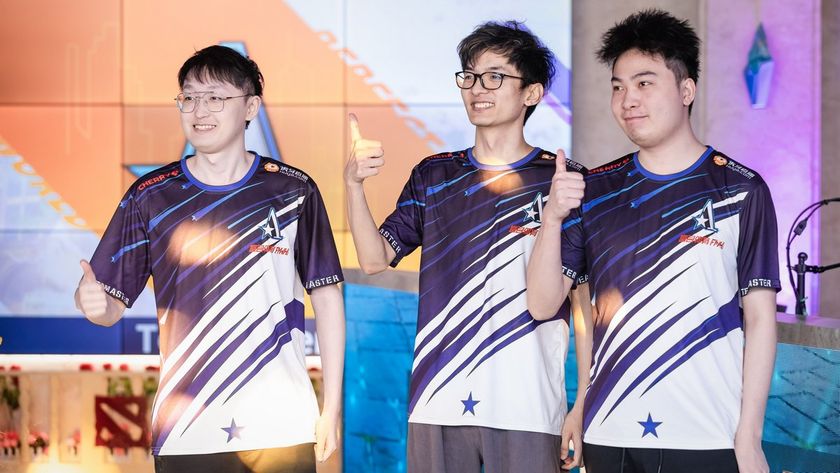 Aster take the lead in China DPC upper division
Done with the quarantine after their arrival home from the Singapore Major, the four Chinese teams that dominated the charts in their region in the first season of Dota Pro Circuit, have just completed their first round of matches in the new season, but only one took a comfortable lead.
Team Aster ended the week 3-0 in the Chinese DPC league and became the only team to be undefeated thus far in the season. Their victories were registered over the Singapore Major Champions, Invictus Gaming, which they took down in the debut match of the new season, followed by PSG.LGD and Vici Gaming.
The only game dropped by Aster came at the hand of a perfectly executed Morphling by VG's Yang "poyoyo" Shaohan, who managed to out play Aster with the help of Zeng "Ori" Jiaoyang on Tiny and pushed the series in a decisive game three. Unfortunately for them, the last game of week three didn't work as planned. VG's heavy tower hitters, Luna and Death Prophet, were countered with strong team fight presence by Aster, who also had a Treant Protector to mitigate the early building damage as much as possible.  
While Aster ended the week at the top of the leaderboards with three consecutive victories, the rest of the Singapore Major attendees, PSG.LGD, Vici Gaming and Invictus Gaming are all tied in the lower part of the ladder with 1-2 overall series scores.
Team
M
W
D
L
P

4
4
0
0
12

5
3
0
2
9

5
3
0
2
9

4
2
0
2
6

4
2
0
2
6

4
2
0
2
6

5
2
0
3
6

5
0
0
5
0
Matches and results
Week four in China DPC upper division has two series booked for PSG.LGD, who need to count a comeback if they want to attend the second Major of the year. Elephant, currently 2-1 in the league, also have two series on the schedule for week four, while Aster will enter the battlefield just once, on May 4, against Sparking Arrow Gaming.
headline picture courtesy of Perfect World