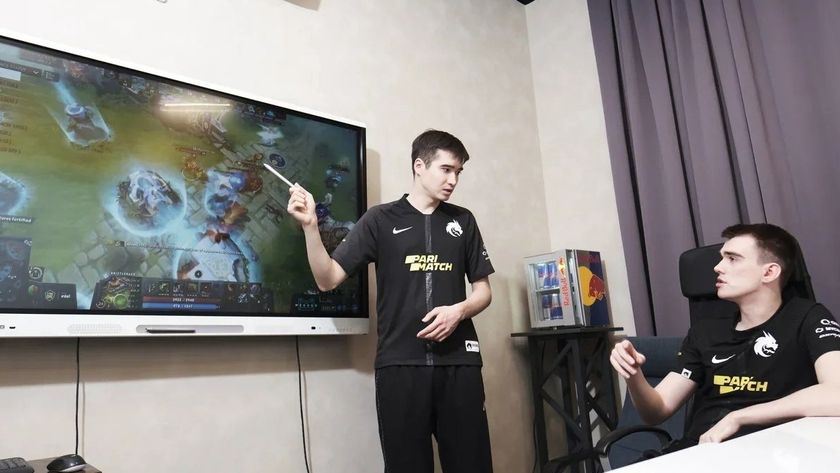 Team Spirit uncontested leaders of Dota Pro Circuit CIS upper division ahead of week 3
Team Spirit are getting closer to securing a ticket to the second Major of the year after missing the train in the previous Dota Pro Circuit season.
A tiebreaker series lost to AS Monaco Gambit kept Team Spirit away from the ONE Esports Singapore Major in Season 1, but heading into the new season, the CIS rising stars have already taken full revenge over Gambit and won two other series to start the league with on the right foot.
After the first two weeks of matches, Team Spirit sit at the top of the charts with three victories and are entering the third week with a high chance of going 4-0.  Their latest win was registered this past Sunday against Winstrike, which was also the only team so far to steal a game from them.
Team Spirit started the best-of-three series by giving it a shot to a carry Slardar paired with a mid lane Templar Assassin, which made a good minus armor combo, but it wasn't an overall strong duo core to run. Both heroes were pretty weak in the early skirmishes and didn't stand a chance against the constant pressure applied by Winstrike with Bloodseeker, Mars and Snapfire.  They were put to a test in the second game as well as they allowed Winstrike to have Beastmaster. 
However, the 7.29 patch star hero was shut down by Team Spirit by playing a super-fast tempo with a Phantom Assassin-Oracle duo joining the fights early. The third and last game of the series witnessed a back and forth battle with both teams hitting the right timings and forcing errors from their adversaries. While Winstrike were fighting with three beefy cores in the frontlines, namely Wraith King, Timbersaw and Tiny, Team Spirit were able, for the most part of the game, to turn around the fights with Tidehunter and Void Spirit.
Team
M
W
D
L
P

6
6
0
0
18

6
5
0
1
15

5
3
0
2
9

6
3
0
3
9

5
2
0
3
6

6
2
0
4
6

6
2
0
4
6

6
0
0
6
0
Matches and results
Week three of CIS Dota Pro Circuit upper division will pit Team Spirit against PuckChamp, who along Winstrike, are one of the two teams that promoted from Season 1 lower division. The series is scheduled for May 2 at 15:00 CEST/21:00 SGT/06:00 PDT.
headline image courtesy of Team Spirit via Twitter