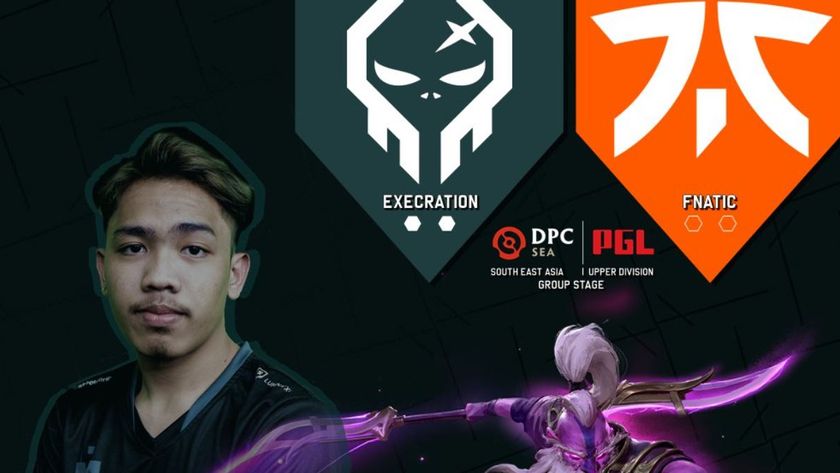 Execration upset Fnatic in Week 2 of DPC Southeast Asia upper division
header image courtesy of Execration 
Fnatic's debut in the second season of Dota Pro Circuit (DPC) regional leagues was made with a 0-2 defeat at the hands of Execration.
A roster change made after the ONE Esports Singapore Major and a new patch deployed just ahead of the new competitive season seemed all too much for Fnatic to get a firm grip on their game in time for their debut. 
Execration on the other hand, after also losing their debut series from last week versus TNC Predator, came prepared to slay the other top tier team in their division. They had the first pick in the opening game and were allowed to have Beastmaster, which is by far the broken hero of 7.29 patch.
Fnatic thought they can beat Execration with their own weapon and countered it with a mid lane Rubick, but despite the early Aghanim's Scepter from Kam "Moon" Boon Seng and the amplified spell damage Rubick applies to the Wild Axes stacks, Fnatic still were no match for Execration. Superior team fight positioning along with stronger engage and disengage tools provided by their Centaur Warrunner and Elder Titan put Execration in a better spot through the entire game and allowed them to take game one victory.  
Execration's mid lane player Yuri Dave "Yowe" Pacaña was the star of game two as well. He got to play Void Spirit and was the pivotal factor in his team's success over Fnatic's hard to catch, hard to kill Bristleback - Io duo. Yowe's patience and extremely well placed Remnants to always have the Bristle facing into Mirana Arrows made it all look too easy for Execration. Along with their midlaner incredible good plays, Execration's overall itemization caught Fnatic off-guard and caused them a hard 0-2 loss.
Week 2 of SEA DPC League upper division matches will bring to the spotlight the ONE Esports Singapore Major sensation team OB.Neon Esports, who have two series on the schedule, TNC Predator and BOOM Esports, who are looking to improve their previous season run, as well as T1 and the lower division promoted team Lilgun.
Week 2 SEA schedule:
April 22
April 24
09:00 CEST/15:00 SGT TNC Predator

vs

OB Esports x Neon
12:00 CEST/18:00 SGT Lilgun

vs

T1