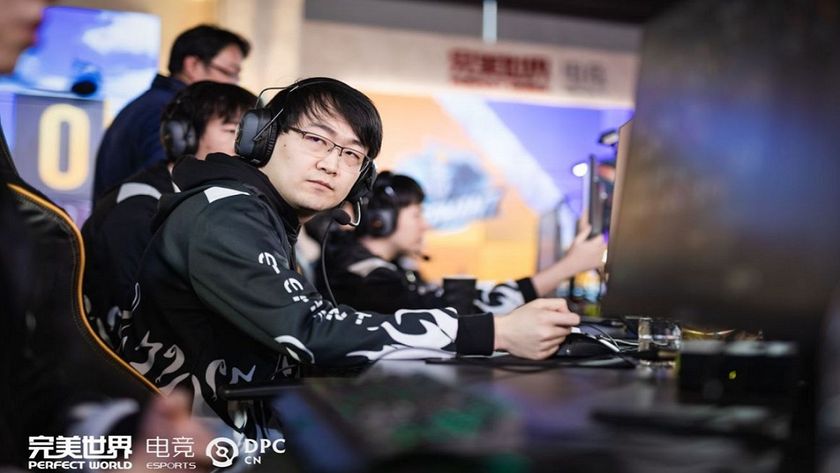 DPC 2021 Season 2; Elephant in the room
Title image courtesy of Perfect World
The second week of the DPC 2021 Season 2 is already upon us and Elephant is aiming to take one of the top spots for the second Major coming up. 
Last season Elephant's stumble kept them from heading to the ONE Esports Singapore Major but at least in the upper-division for the second season. 
So as an effort to retool their approach and make adjustments, they recruited none other than Bai "rOtK" Fan to coach the squad. 
rOtK has a widespread, acclamatory reputation. He started his Dota 2 career on Team DK, in August 2011 and remained on the team until August 2013, placing fourth in The International 2 and sixth in The International 3. 
After he parted ways with DK, rOtK joined ViCi Gaming. As their captain, he led the team to their first premier championship title and then helped them skyrocket to second place at The International 4 – a tremendous performance.
Following his successful year as part of ViCi Gaming, rOtK announced his retirement, planning to lay back for a while, and start casting and promoting Dota 2 in China. However, he couldn't stay away from the competitive scene for too long.
After rather lackluster performances with LGD and ViCi Gaming, topped with a failure to qualify for The International 6 rOtK retired from competitive play and turned to coaching —a position he has remained in with success since. 
With him standing behind Elephant, the team ended the first week of the DPC 2021 Season 2 with a big win. 
They are top of the ladder with a 2:0 record having stomped through EHOME. 
This week they will play twice —taking on first SAG and then RNG. 
China already proved to be the strongest region when they competed in the Singapore Major. Now, adding a buffed Elephant to the mix, the competition is even more fierce and intense. 
The top four teams of China will find a place in the second major of the season.
DPC 2021 Season 2 Upper-Division
Teams
Invictus Gaming
PSG.LGD 
EHOME 
ViCi Gaming 
Elephant 
Team Aster
Sparkling Arrow Gaming
RNG
Week 2 Schedule
Tuesday, April 20
Elephant vs SAG 12:00 CEST
Friday, April 23
Sunday, April 25
Elephant vs RNG 12:00 CEST
Head over to our DPC 2021 Season 2 hub to keep up with all the latest matches. results and news.