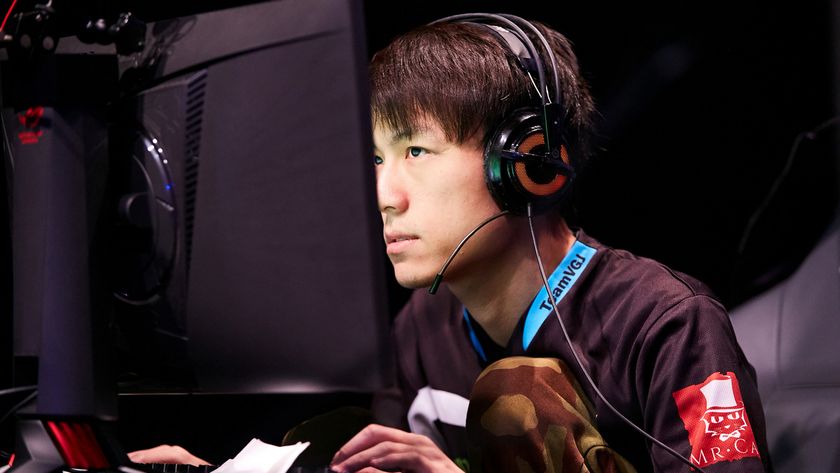 Sylar returns to EHOME for Dota Pro Circuit Season 2 league
headline image courtesy of StarLadder
China veteran carry player Liu "Sylar" Jiajun will play for EHOME in full capacity starting with the second season of Dota Pro Circuit regional leagues.
 
Sylar will replace Lai "AhJit" Jay Son on the EHOME line-up. Although the organization hasn't made an official announcement regarding their roster change, Sylar has locked himself in with the team on Valve's official registration page just mere days before the new season is set to begin.
During the first season of DPC leagues, he briefly stood in for EHOME, which allowed the team to play with the full squad on the LAN set-up Perfect World organized for the region. EHOME placed sixth in the China League Season 1 and missed the ticket to the first major of 2021.
During the 2020 online season forced by the coronavirus restrictions, EHOME had to rely exclusively on online communication and training with Ahjit, since he wasn't able to relocate and join his teammates at the team house in China. At the few LAN events China was able to pull towards the end of 2020, Ahjit was still missing, and the team was allowed to play with four players at the venue and him from home, in Malaysia.
The past year was pretty disappointing for Sylar himself, who left EHOME to join the newly formed 4AM super-star team, now known as Elephant. His stint with them lasted, however, exactly 24 hours. What followed was a long drama related to pay-out mishmash for Zhang "Eurus" Chengjun, who had to be brought from ViCi Gaming.  The whole situation ended with Sylar teamless for a whole season.  
China DPC League is slated to begin next week on April 13 with both Elephant, the team that recruited and kicked Sylar in a matter of just one day, and EHOME, the team that he helped to keep its spot in the 2021 DPC China Upper Division and also was his home through 2016-2017.
EHOME roster:
Jia Jun "Sylar" Liu
Guo "Xm" Hongcheng
Yang "Chalice" Shenyi
Yi "Fade" Pan
Yap Jian "xNova-" Wei