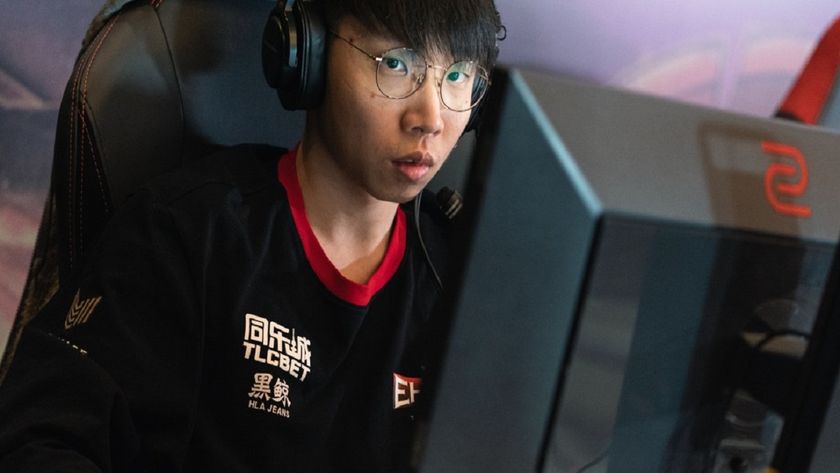 Team D disqualified; vtFaded banned from DPC until after TI10
Title image courtesy of Mars Media
SEA open qualifier squad Team D was disqualified and Cheng "vtFαded" Jia Hao banned from DPC events until at TI10 for breaking DPC rules regarding rosters. 
The SEA DPC 2021 Season 2 open qualifiers are almost at an end. By the end of today, one more team would join the ranks of the lower division, giving them a chance to also participate in the regional qualifiers for TI10. For open qualifier teams, it means the stakes are high since there will be no open qualifiers for TI10.
Yesterday, Team SMG — including highly decorated SEA veterans such as Damien "kpii" Chock, Yeik "MidOne" Nai Zheng, and Chai "Mushi" Yee Fung —was eliminated by Team D featuring Yang "Deth" Wu Heng and Cheng "vtFαded" Jia Hao.
For Team SMG and company it was a harsh blow. For Team D, it was a thrilling promise.  But today the tides have changed. 
Team D has been disqualified and vtFαded banned from Dota Pro Circuit events until after TI10. That means no chance for him to compete as a stand-in or being picked up by any other team for DPC 2021 Season 2 or even TI10. 
The Fallout from vtFaded Ban 

vtFaded ban 
According to PGL admins, the reason for the ban was because vtFaded was listed as part of Team Mystery —a team that already was slated to be competing in the lower division.
The date for dropping/removing players from DPC registration was April 6 midnight Pacific Time. 
When can teams no longer switch players? UPDATED

Teams can drop players from the end of the league up until the Tuesday after the Major at 12PM PST, receiving a 15% penalty to their points up to that point. Teams participating in the major will receive a penalty to their major points as well, as stated above if they change roster before the major ends. After that period, teams can no longer release players from their roster. However, teams can still add players if they don't have a full set of 5 up until 12PM PST on the Sunday one week after the Seasons's Major concludes, at which point all teams will be considered locked. This separation is meant to prevent players being dropped last minute without giving them a possibility to join a new team.
Although Mystery did compete in other third-party official events without vtFaded recently, his registration on the team past the date indicates that they were still under the impression that vtFaded was part of their roster to compete in the lower division.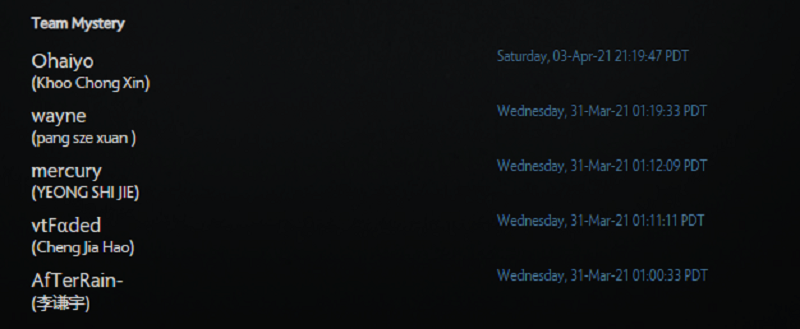 To make matters worse, he was using a smurf account which according to sources meant that Mystery was unaware that he was competing in the open qualifiers. 
Team D maintains that the rules are more ambiguous, where it was assumed the deadline applied to only teams dropping a player vs player intentionally leaving. They have also indicated to GosuGamers that vtFaded hadn't even played a single match with the team so they just assumed it was ok. 
Team D disqualification
According to PGL admins, Team D was then disqualified because they are not able to play open qualifiers with any stand-ins. This would be especially true in the case of Team D where they would have to bring someone new in during the last round. 
Both decisions have been relayed by PGL admins but were decided by Valve after reviewing the case. PGL has told GosuGamers that they will be releasing a full statement on the situation later in the day. 
Team D reached out to Valve about the situation.
They also plan to continue to appeal to Valve for the decision to be reversed. 
Team SMG second chance
At the moment, the situation has provided Team SMG with a second chance. As the last team eliminated by Team D, they were given the opportunity to advance to the semi-finals where they then swept through Shinigami 2:0 to advance to the finals. 
DPC 2021 Season 2 
The DPC 2021 Season 2 kicks off with league play on Tuesday, April 13. 
Season 2 league dates: April 13-May 23 
Major 2: June 2-13
Season 2 upper-division prize pool: $205,000 and 1150 Pro Circuit points
Season 2 lower-division prize pool: $75,000
Divisions:
The bottom two teams of the Upper Division in each Region will be relegated to the Lower Division, while the top two teams of the Lower Division will be promoted. The bottom two teams of the lower division will be eliminated from the league.