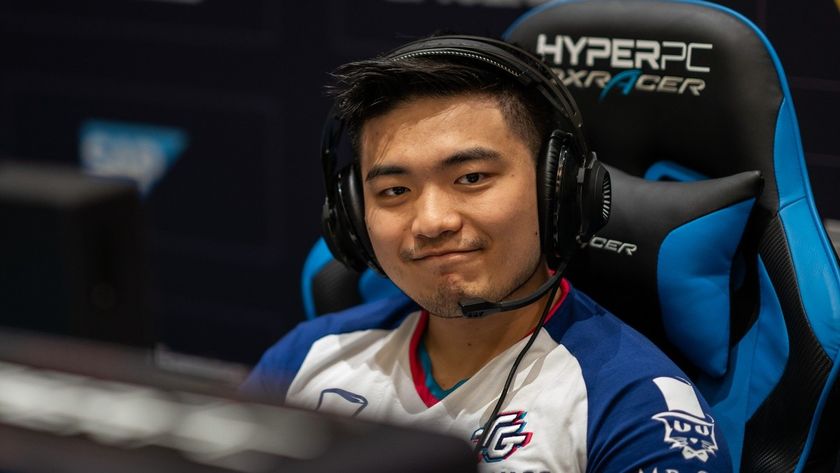 Sneyking switches regions and joins Tundra Esports
Title image courtesy of EPICENTER
After placing fifth with Sadboys in the first season of Dota Pro Circuit North America upper division, Jingjun "Sneyking" Wu joins Tundra Esports and will fight for a spot to the next Major via Europe upper division.
Although Jingjun "Sneyking" Wu is a veteran of the scene, having played professionally since early 2012 with over15 different teams, this will mark his first venture into the European region.
Tundra Esports placed sixth in the Europe first season of DPC leagues after playing a three-way tiebreaker with OG and Team Liquid for the fourth place in the group. At the end of three rounds of best-of-one games, Liquid were the ones to grab the ticket to the ONE Esports Singapore Major, while Tundra and OG were left to watch the Major from home.
In the league play aftermath, Tundra's support player, Malthe "Biver" Winther announced his retirement from the professional scene, leaving the team down to a four-man roster. At the same time, Sneyking's former team underwent a full roster overhaul, which left him on the outside.
Just several days before the DPC Season1 shuffle window is set to close, this Sunday, April 11, Tundra Esports announced the addition of Sneyking to their ranks, about whom, they say it's a "natural fit" into their missing four role.
Furthermore, Tundra Esports captain, Adrian "Fata" Trinks added the following:
As a veteran of the American Dota scene he will bring invaluable amounts of experience to the team and I think he will synergize nicely with the team.
Upon his arrival at the team, Sneyking commented:
I want to say thank you to the team and Tundra Esports to give me this wonderful opportunity to compete in the Europe division 1 DPC. This is something that I've always wanted to do as Europe has historically been the pinnacle of DotA2. I am excited for this season and I will try my hardest to be better and have entertaining quality matches for you all, thank you!"
 
Tundra Esports roster:
Oliver "Skiter" Lepko

Leon "nine" Kirilin

Neta "33" Shapira

Jing "Sneyking" Wu

Adrian "Fata" Trinks