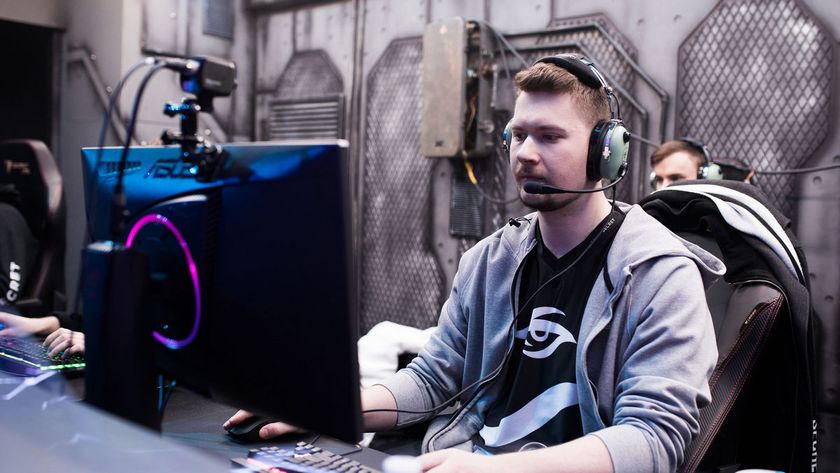 Singapore Major: Team Secret drop to the lower bracket, EG and PSG.LGD make it to top three
title image courtesy of WePlay Esports
ONE Esports Singapore Major is rapidly reaching the finals stage. Evil Geniuses and PSG.LGD have already secured a top three finish, while the Europe region took another hit with Team Secret dropping to the lower bracket rounds.
Evil Geniuses made it to the top 3 at the Singapore Major by rolling over China's seed #1 team, Invictus Gaming. The NA representative opened the day in Singapore with a Terrorblade draft and managed to outplay and outlast iG's offlane Alchemist Aghanim's Scepter factory strategy. Invictus had Weaver in the carry position and Void Spirit in the mid lane, both able to create chaos with their early Aghanaim's Scepters, but neither strong enough to actually corner EG or to make the difference for their team once Artour "Arteezy" Babaev was ready to join the team fights.
Heading into the next game, EG managed to trick iG and saved the Alchemist up to the very last pick of the draft where they secured it for Arteezy. EG went for the straight forward carry Alchemist and imposed a very fast pace, thus preventing the opposition from taking control of the game with Morphling and Bloodseeker.
With iG down into the lower bracket, PSG.LGD took upon themselves the task of securing a top three finish for their region and came prepared to face Europe's finest, Team Secret. They counted Secret's Troll Warlord with Winter Wyvern in game one and kept the pressure on with an old fashioned mid lane Death Prophet. However, their DP got banned in the first phase of the next draft, and while they were building towards a heavy team fight line-up, Secret went for the pure carry Alchemist tempo game and a core Venomancer, applying constant pressure on iG to even out the series. 
The final game between these two featured Lycan-Shadow Shaman coming from PSG.LGD, a combo that hindered Secret's offlane Windranger and snowballed into a nearly 30K gold lead by the 30-minute mark.  The two losing teams in the semifinals, Team Secret and Invictus Gaming, will play with elimination on the line, tomorrow, April 3rd on the first half of the day in Singapore, the first series is set to start at 10:00 SGT/04:00 CEST. The upper bracket finals, Evil Geniuses versus PSG.LGD is scheduled to commence around 16:00 SGT/10:00 CEST.