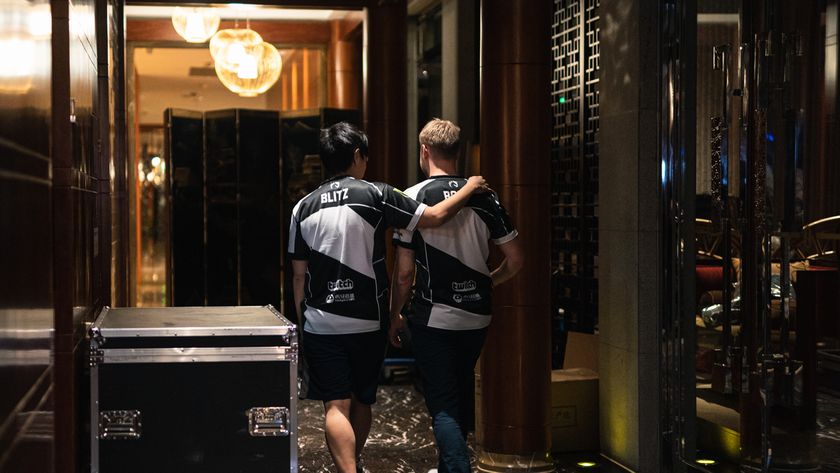 Another European team bites the dust at ONE Esports Singapore Major
Title image courtesy of MarsMedia
Playoff elimination rounds continued at ONE Esports Singapore Major with Team Liquid dropping down to a dominant Vici Gaming. 
Considered one of the two strongest regions coming into the Singapore Major, Europe is now left with just one team to carry the torch in the competition. After Team Nigma and Alliance were eliminated in the wild card and group stage respectively, Team Liquid were no match for Vici Gaming in the playoffs and were sent packing in the first round of the lower bracket.
Vici Gaming brought the Alchemist factory strategy in game one and imposed a super-fast paced game by boosting their Storm Spirit with a 10-minute Aghanim's Scepter, and as if that wasn't enough, their carry Juggernaut also received his Scepter gift just eight minutes later. VG proceeded to simply annihilate Liquid, who were fighting with no real hard carry and were relying only on their team fight control and sustained damage coming from Razor and Leshrac, which weren't tanky enough to weather the flak dished by the VG cores
Learning their lesson, Liquid banned the Alchemist in the first phase of the next draft, secured the Storm Spirit for themselves and made sure that they didn't lack in the hard carry department anymore by taking Sven. Nonetheless, they had to deal with the same aggression from VG, who, even without an Alchemist, were still able to farm three Aghanim's Scepters in under 25 minutes on all their cores. They also countered any team fight attempt from Team Liquid with a Nyx Assassin and a Shadow Shaman, which in the hands of Xiong "Pyw"' Jiahan took the spotlight.
Team Liquid's elimination in the first round of the playoff lower bracket leaves the European fans with Team Secret as their sole hope for the ONE Esports Singapore Major title. China Dota, on the other hand, is well off with four teams still standing in the tournament