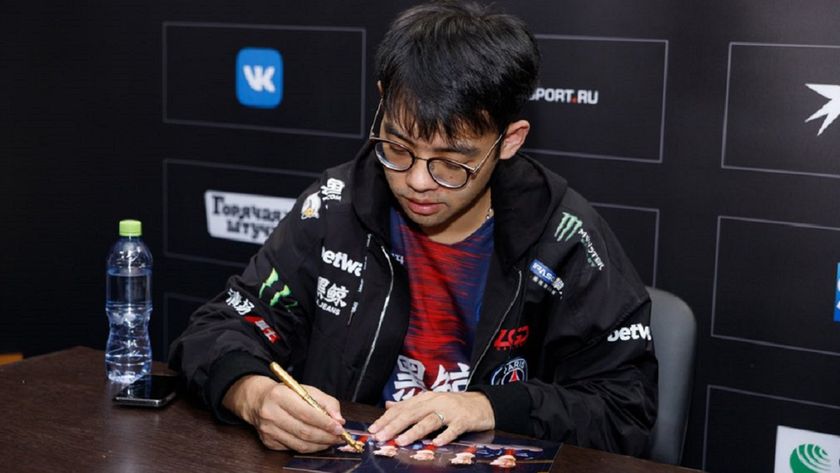 PSG.LGD and Thunder Predator take convincing titles at WeSave! Charity Play
Title image courtesy of LGD
Two more of the six regions have already crowned champions at WeSave! Charity Play --PSG.LGD for China and Thunder Predator for SA. 
The WeSave! Charity Play is starting to wind down as two more teams have claimed titles for their regions. Both PSG.LGD and Thunder Predator cruised through their regional brackets undefeated to take convincing championship victories. 
The event has already raised $186,973 of the $200,000 goal, collected donations from throughout the broadcast and will be equally divided between the CEPI and GlobalGiving funds to help in the fight against Coronavirus. If it can reach the last goal of $200,000 all WeSavers! will receive 3 months of free access to Premium WePlay!
Only EU/CIS region is still undecided. The best-of-five grand finals between Nigma esports and HellRaisers will begin at 16:00 CET today. 
WeSave! Charity Play:
China:
PSG.LGD has had an awful DPC 2019-2020 season --missing the first wave of events and then failing to get through the open qualifiers for any of the following DPC events. The results meant a revolving door of roster changes and little to no success. On the contrary, Vici Gaming has had an extraordinary run this season, taking up the second place in the DPC rankings, just 200 points shy of the number one ranked team, TNC Predator.
But none of that meant anything in this event. LGD went undefeated through the brackets, taking down ViCi Gaming in a three-game sweep for the title in the grand finals. From start to finish in all three games, LGD were completely dominant and in control. 
SA:
beastcoast are South America's sweethearts but the other teams have been showing up to play lately and seem to be fueled by inspiration or a need to usurp SA's leading team. 
Thunder Predator wasted no time to put beastcoast under in the first round with a 2:0 sweep and then continued with their undefeated streak as they overwhelmed NoPing esports 3:0 in the grand finals. 
WeSave! Charity Play
Between March 20-26th 24 teams will compete online — four teams per each of the six regions —for the $20,000 prize pool for their respective region. The prize, plus donations from sponsors and viewers, are then donated to charity.