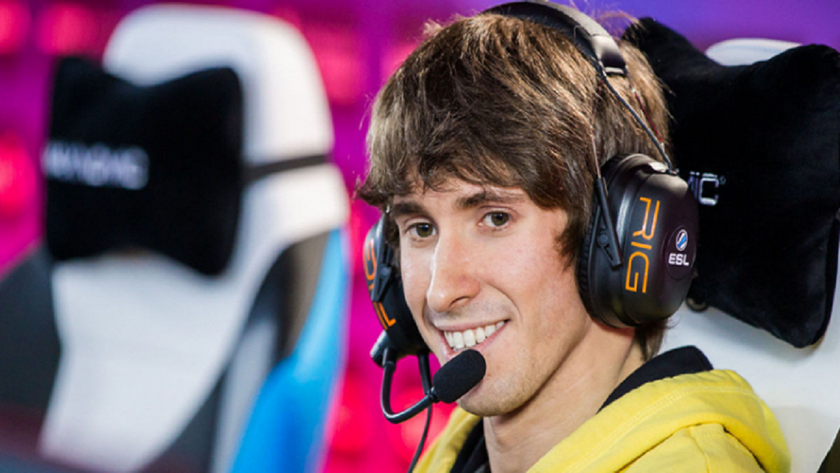 B8 lineup revealed
Title image courtesy of ESL
B8 has finally announced its Dota 2 roster which will be competing in the open qualifiers for the third wave of Majors/Minors for the DPC 2019-2020 season.
Less than two weeks ago,  Danil "Dendi" Ishutin announced his new organization B8 and the intention to field a Dota 2 roster for the rest of the DPC 2019-2020 season. 
Rumors had been rampant about what that lineup was going to look like, but in the end, there were definitely some changes that fans were not expecting. And to be honest, some of the reason behind that continues to cast a shadow on the instability and struggles of newer and up-and-coming teams. 
As the roster reveal unfolded, Dendi also took it upon himself to talk about the roster selection process and a major hurdle the team has already had to overcome in just a few weeks. 
Having had already been training and a bootcamp, the roster originally included Zaur "Cooman" Shakhmurzaev in the carry role. However, the player decided to suddenly leave the team for an offer from Virtus.pro and left B8 just days before the open qualifiers. 
It was then that they were able to secure a new face to the lineup, welcoming Alexandr "pio65" Zalivako on such short notice. The Belarussian player started playing competitively in 2017 with some of the regional tier 2 teams. 
Pulling themselves back together, B8 will be braving the CIS open qualifiers starting later today, February 7th for one of two spots in the regional qualifiers. 
B8 roster:
Alexandr 'pio65' Zalivako

 Danil 'Dendi' Ishutin

 Andrey 'Ghostik' Kadyk

 Rinat 'KingR' Abdulli

 Nikola 'LeBronMP3' Popovic