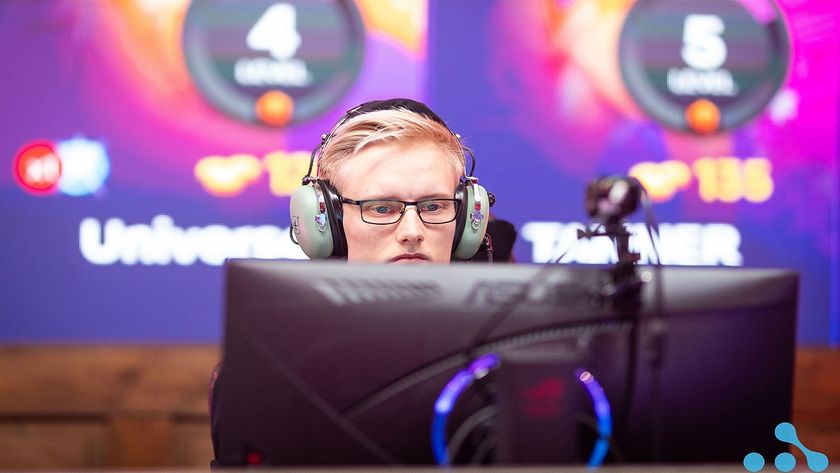 Chaos Esports pick up Biver before qualifiers
Title image courtesy of WePlay!
Chaos Esports Club picks up their fifth player just days before the third wave of DPC 2019-2020 season qualifiers begin. 
Chaos Esports has had a bumpy start and road to TI2020 that has been littered with obstacles, roster instability, ups and downs, and mixed results. Forming as Quincy Crew at the start of the new DPC 2019-2020 season, the roster included Syed Sumail "Suma1L" Hassan playing alongside his brother Yawar "YawaR" Hassan. The lineup didn't last long and in the blink of an eye just after the team qualified for The Summit Minor, Suma1L was out of the team. 
They didn't let that stop them and in fact, were picked up by Chaos Esports Club in time for the big event. They recruited Jonáš "Saberlight-" Volek on a trial basis and were ready to roll. They made an impressive showing, coming in hot in 2nd place at the event but then returned Czech player back to Team Singularity immediately after. 
A few days later they brought in Dmitry "DM" Dorokhin from Russian for the offlane position. The team qualified for DreamLeague Season 13 Leipzig Major and again, the future seemed promising. At the main event, they, unfortunately, took a disappointing 13-16th place finish, failing to clinch a single win during their run. 
The team quickly bid farewell to DM and now have made another switch up to the roster. 
Arif 'MSS' Anwar will return to offlane with Malthe "Biver" Winther assuming the support position that he is so experienced in. Ninjas in Pyjamas never really disclosed what happened to Biver, but when they announced their new lineup for the upcoming qualifiers, fans immediately noticed that the Danish player was no longer part of the team. 
The ESL One Los Angeles Major/Starladder Minor qualifiers are set to begin this weekend with the open quals followed by the regional ones immediately after. North America has been allocated two slots for the Major and two slots for the Minor. 
Chaos Esports Roster

 Yawar 'YawaR' Hassan

 Quinn 'CC&C' Callahan

 Arif 'MSS' Anwar

 Malthe "Biver" Winther

 Avery 'SVG' Silverman