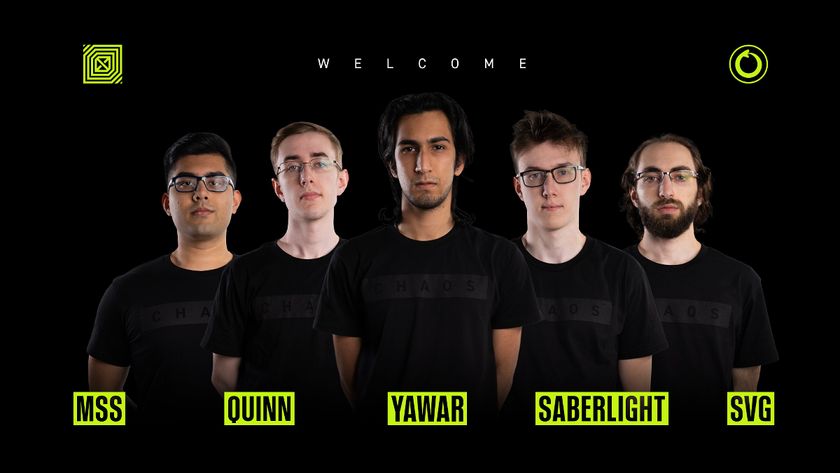 Chaos Esports signs new roster
Quincy crew will now play under the Chaos name for the DPC 2019-2020 season. 
After almost 3 months of rocking a glorious CCnC face logo, Quincy Crew finally has an org to call their own, along with a shiny new logo. 
When Chaos Esports announced last week that their support and captain player Rasmus "Misery" Filipsen would be released as a free agent, it was obvious to many that the organization had big news coming for their fans. 
Only days before the team will participate in their first DPC event of the new season, Chaos announced today that they signed the Quincy Crew roster. Being a veteran org on the Dota 2 scene, Chaos was obviously expected to continue their battle for the Aegis throughout the new season with a formidable team. 
Both Chaos and the Quincy roster's players went through hard times at the end of last season. Former Chaos did not make it to Ti main stage. Quincy players lost their org a few weeks before the biggest esports tournament ever.  It was now time for both of them to jump back on their feet and turn their luck around.
 Jared Fletcher, Chaos EC GM said 
Coming into the 2019-2020 DPC season we wanted to field a North American roster and Quincy Crew came as a natural fit. They share a passion for winning and constant learning that is necessary to becoming a world champion team, and it is my belief that we can work alongside them to build an enduring Dota 2 program.
It appears that Jonáš "Saberlight-" Volek will still play for them on a trial basis. Ilya "IllidanSTR" Pivtsaev will also remain as their coach for now. 
The Chaos crew will continue to represent the NA region, marking their first appearance under the Chaos banner at the Dota Summit 11.
Chaos Esports Roster

 Yawar 'YawaR' Hassan

 Quinn 'CC&C' Callahan

Jonáš "Saberlight-" Volek (trial)

 Arif 'MSS' Anwar

 Avery 'SVG' Silverman