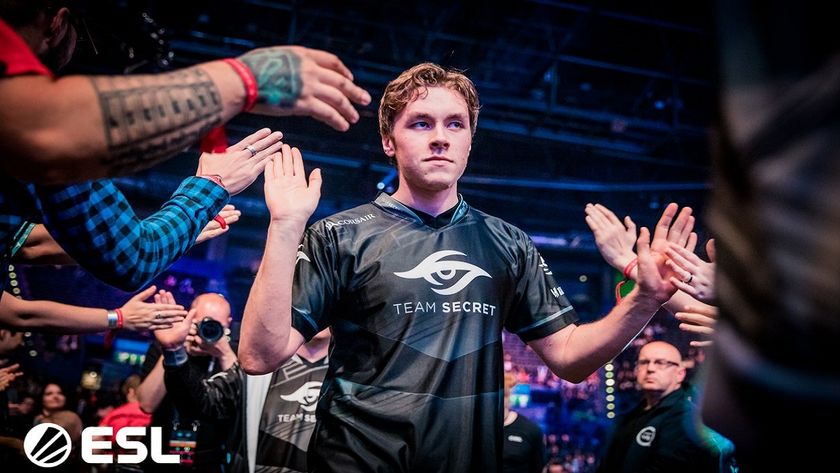 Team Secret prevail in the lower brackets of ESL One Birmingham 2019
Title image courtesy of ESL
Two more teams were eliminated in the lower brackets of ESL One Birmingham 2019 and Team Secret wasn't one of them. 
As ESL One Birmingham 2019  inches along to the grand finals, two more lower bracket elimination series were played out, sending home both TNC Predator and the ever-improving Gambit Esports.
Team Secret's raw talent and instincts on how to use it have created a beast of a team this last season. Their sky-high potential to take capitalize on any opportunity afforded to them by an opponent is terrifying and that is only if they don't crush you from the opening of the gates first. 
The first elimination series of the day was between TNC and Team Secret. Under the tutelage and guidance of TI7 championship coach Lee "Heen" Seung Gon the SEA team has been making considerable strides in their performance and results. 
Team Secret was in full control in the first match with a flawless performance by Michał "Nisha" Jankowski on Spectre. Map mobility, team fight dominance and easy tower objectives led to an overwhelming victory in their favor. 
TNC refused to be deflated and bounced back in an impressive fashion for the second match, burying Team Secret, and their heroes, with a 21:2 kill record by the end. A perfect and dominant performance by four of the five teammates for TNC showed the game was never in question for them. Unfortunately, they were not able to usurp the series, and tournament favorites, Team Secret and in the deciding match the Europeans held nothing back and unleashed their aggression and fast-paced gameplay on the SEA team, sending them home at the end.  
Next on the chopping block for Team Secret was Gambit, who had an unexpected run at the event and was thriving under the pressure of elimination. Despite Gambit's recent success and triumphs, they paled in comparison to the power of Team Secret. 
Team Secret demolished Gambit in the first game of the series, making it look like taking the game was the same as taking candy from a baby. Gambit came back in the second game, furiously trying to remain afloat and challenged the Top ranked DPC team for the first twenty minutes of gameplay. However, those killer instincts and raw talent mentioned earlier came into play with some incredible ward placements and initiations for Team Secret to turn the tides and overpower Gambit, calling a successful end to the game just shortly after gaining the advantage. 
TNC takes 5-6th place in the end and Gambit walks away with a commendable 4th place. Both teams will have a chance to exact their revenge on Team Secret in a few weeks when they all will compete at EPICENTER Major.
The action resumes today at 13:00 CEST with the lower bracket finals between Team Secret and PSG.LGD.
ESL One Birmingham 2019 Format: 
Group stage matches will be played from May 28 - May 30
Two groups of six teams
Round Robin bo2 format
The top two teams in each group will be seeded into the Upper Bracket Semi-Finals
3rd and 4th will play in the Lower Bracket
5th and 6th will be eliminated
Playoffs will feature eight teams
The Arena Days, on May 31 - June 2
Playoffs will be bo3 matchups
bo5 Grand Final
ESL One Birmingham 2019 prizepool
1st place: $125,000
2nd place: $65,000
3rd place: $35,000
4th place: $20,000 -  Gambit Esports
5-6th place: $12,000 - ViCi Gaming/TNC Predator
7-8th place: $7,500 - Team Liquid/OG 
9-10th place: $5,000 - NiP/Keen
11-12th place: $3,000 -  Forward Gaming/Alliance
ESL One Birmingham 2019
Twelve teams will be on hand in Birmingham to fight for a slice of the prize pool of $300.000 between May 28th - June 2nd, 2019. Eight teams will be directly invited and four teams will qualify from NA, SEA, China, and EU.