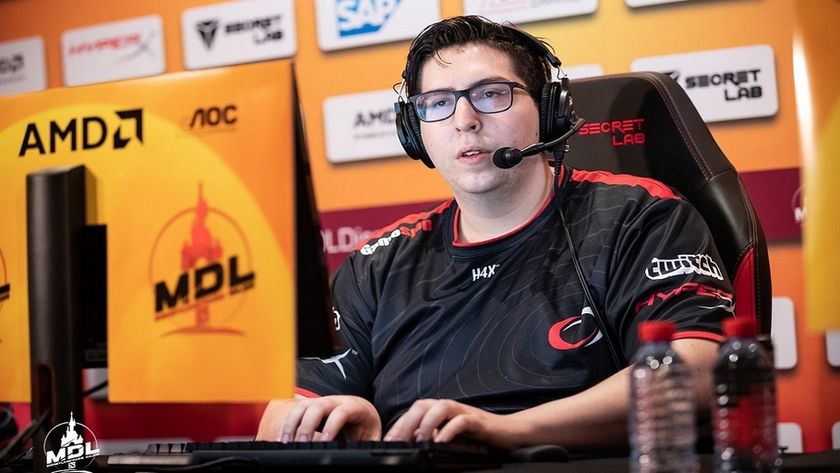 Four teams down, eight left standing at MDL Disneyland Paris Major
Four more teams bid an early farewell to MDL Disneyland Paris Major as coL, Mineski, paiN Gaming and Keen Gaming exit in the second round of the lower brackets. 
MDL Disneyland Paris Major took to the center stage in front of a live audience today with four rounds of elimination series. 
There were very few surprises with who emerged from the second round of the lower brackets and things seemed to happen in quick succession with sweeps across the board. 
PSG.LGD absolutely shellacked compLexity Gaming in both of their games, each lasting under 25 minutes. The Chinese team made playing look so easy today, as it seemed they didn't even break a sweat. Their victory secured them enough points to be awarded with a direct invite to The International 9. 
Immediately following, Mineski challenged CIS powerhouse Virtus.pro. Although the SEA team couldn't seem to gain the advantage at any point of either game, they did give VP a run for their money, challenging them and contesting the lead enough to keep things interesting. 
paiN gaming gave Team Liquid quite a fight in the first match. Even though the game lasted only 33 minutes, the South American team took an early lead and gold advantage - racking it up to over 10k ahead about 22 minutes in. Unfortunately, it only took one a bad team fight followed by a devastating team wipe to turn things around for the Europeans. paiN tried to regain their composure and lead, but it was too late and Team Liquid was able to close out the match in their favor. The second game was very even for the first 30 minutes with paiN showing that they are real challengers as of lately. A cluster of bad team fights allowed Team Liquid to claim the victory only 9 minutes later. 
Ending the day with an all Chinese affair, Vici Gaming and Keen Gaming went toe to toe. The first match was an all-out bloodbath with 62 kills on the board in just 35 minutes - ViCi Gaming owning 43 of them. With VG easily dominating, they took the first match with Zhang "Paparazi灬" Chengjun and Pan "Fade" Yi being key components. The second match also belonged solely to VG with Paparazi,,, and Zeng "Ori" Jiaoyang in the spotlight. 
Upper Bracket
Round 3 - Best of 3
Round 4 - Best of 3
Lower Bracket
Final
Despite being eliminated yesterday, Fnatic still had cause to celebrate today as they officially secured their own TI9 invite. 
The action resumes tomorrow, May 10th with two more lower bracket elimination series, followed by two upper bracket series.
MDL Disneyland Paris Major Format
Group Stage - May 4th - May 5th

Sixteen teams are divided into four GSL groups of four teams each
The top two teams advance to the upper bracket of the playoffs
The bottom two teams advance to the lower bracket of the playoffs
All games are Bo3

Playoffs - May 6th - May 12th

Sixteen teams play in a double-elimination format, with the final four days being in front of a live crowd
Eight teams begin in the upper bracket, eight in the lower bracket
All games except Grand Finals and Lower Bracket Round 1 are Bo3
Lower Bracket Round 1 are Bo1
Grand Finals is Bo5
MDL Disneyland Paris Major Prize Pool Distribution:

The total prize pool for the event is $1,000,000 split between all 16 teams. In addition to the handsome financial reward, teams will be awarded DPC points as well. 
1st place: $TBD + 4,950 DPC points
2nd place: $TBD + 3,000 DPC points
3rd place: $TBD + 2,100 DPC points
4th place: $TBD + 1,350 DPC points
5-6th place: $TBD + 900 DPC points
7-8th place: $TBD + 450 DPC points
9-12th place: $TBD + 150 DPC points - paiN gaming/Mineski /compLexity Gaming/Keen Gaming
13-16th place: $TBD + 75 DPC points - beastcoast/Team Empire/Chaos E.C /Fnatic