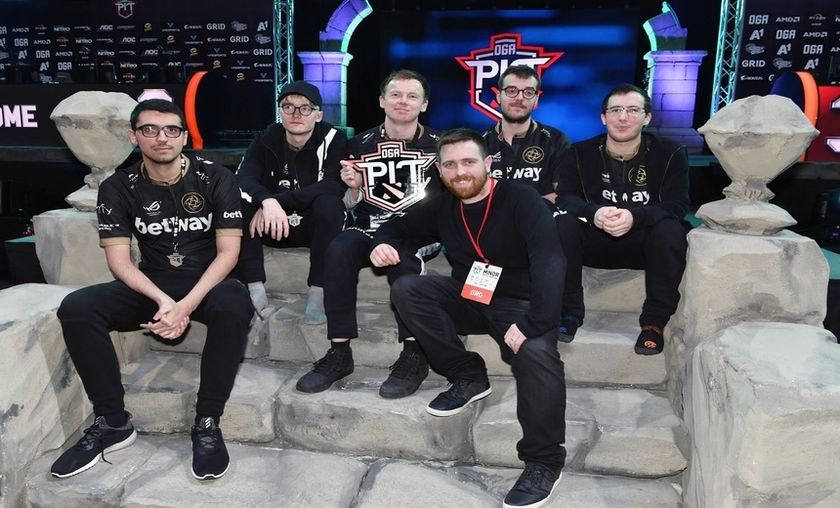 Ninjas in Pyjamas, OGA Dota PIT Minor Champions
Title photo courtesy of DotaPit
Ninja in Pyjamas subdued EHOME to claim the top spot at OGA Dota PIT minor and a slot at MDL Disneyland Paris Major.
Earlier in the minor, EHOME was immediately dropped into the first round of the lower bracket. They were forced to overcome three best of one series to earn a matchup against Alliance. The Chinese crew was poised to take full advantage of the opportunity. Alliance was leveled in game one which did not reach 20 minutes. Game two proved to be a greater spectacle as the two teams traded blow-for-blow. In the end, Alliance was unable to quell the momentum of their opponents. EHOME completed the dream lower bracket run to advance to the Grand Finals of the OGA Dota PIT Minor.
Ninjas in Pyjamas hadn't dropped a single game through the playoffs. That would all change in the Grand Finals as EHOME pushed them to the edge. It was a lengthy, grueling five game series in which every game extended beyond 40 minutes. The two teams traded victories throughout the series to set up a dramatic game five. NiP was in the driver's seat most of the game. The tides began turning in EHOME's favor, but their first advantage of the game provided a false sense of security. A failed high ground push transitioned into several deaths which opened a window for NiP to make a final push for MDL Disneyland Paris Major. They did not let the chance slip through their fingers. EHOME's run was upended and NiP became champions of OGA Dota PIT Minor. NiP will pocket $125,000, 120 precious DPC points and a slot at the MDL Disneyland Paris Major.
MDL Disneyland Paris Major is scheduled to begin Saturday, May 4th.
OGA Dota PIT Minor Format:
Playoffs

Double-Elimination
Lower Bracket Round 1-3 are Bo1. Grand Finals are Bo5.
Other games are Bo3.
OGA Dota PIT Minor Groups:
Group A:

 Ninjas in Pyjamas

 Royal Never Give Up

 Gambit Esports

 BOOM ID
Group B:

 Alliance

 EHOME

 Forward Gaming

 Majestic Esports
OGA Dota PIT Minor Prize Pool Distribution:

The total prize pool for the event is $300,000 split between all eight teams. In addition to the handsome financial reward, teams will be awarded DPC points as well. 
1st place: Ninjas in Pyjamas $125,000 + 120 DPC points + Spot to MDL Disneyland Major
2nd place: EHOME $65,000 + 100 DPC points
3rd place: Alliance $35,000 + 90 DPC points
4th place: Majestic Esports $25,000 + 70 DPC points
5-6th place: BOOM ID/Forward Gaming $15,000 + 40 DPC points
7-8th place: Gambit Esports/Royal Never Give Up $10,000 + 20 DPC points