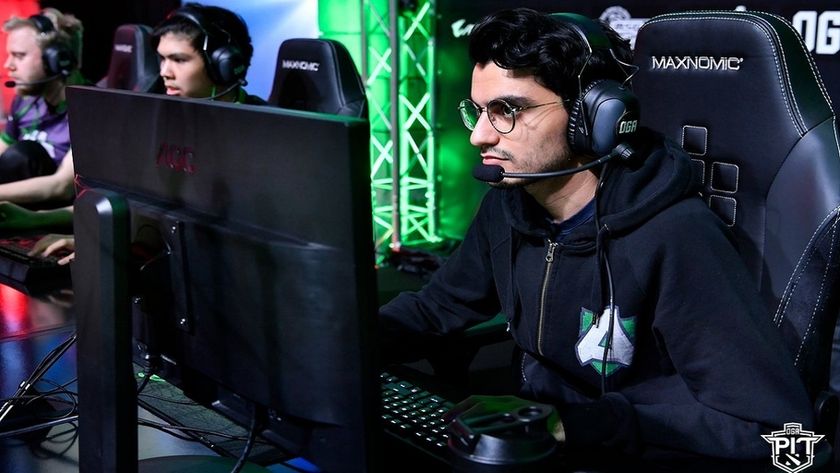 Group stage complete at OGA Dota PIT Minor
Title image courtesy of Dota Pit
The group stage of OGA Dota PIT Minor has come to an end and it is now time to increase the hype heading into the playoffs. 
The Round Robin group stage has finally come to an end after three days. No teams were eliminated and no teams were seeded into the lower brackets so, despite the match results, it was an overall win for the teams. 
Group A
The first group finished up with BOOM ID fining their wins again as they upset Ninjas in Pyjamas 2:1 in a reverse sweep. While the group stage doesn't have as much weight as previous events, it has definitely given fans some surprises and teams such as BOOM ID some needed confidence and momentum for the playoffs. 
Cheeky Peter. 
Royal Never Give Up outlasted and outplayed Gambit Esports. The Chinese team's only loss was a 50-minute ordeal filled with back and forth action. It was flanked by the two wins for RNG, the first being an overwhelming victory and the second being a hard-fought contest. 
Group B
Majestic Esports once again started out surprisingly strong, taking the first game win off of Alliance. The Swedish squad proved to be too much for the SA team to handle though as Alliance responded with a clean and tidy reverse sweep to wrap things up and secure their first place position in the groups. 
Forward Gaming has still struggled to figure out their strategies and be cohesive as a team. They managed to take one win off EHOME but really suffered in the other two matches. The NA team had made some roster changes recently but looked to be in good form shortly after qualifying for the minor, taking the QI Americas Invitational title and then qualifying for ESL One Birmingham 2019 all within the span of a week. 
The action will resume with the playoffs today at 12:00 CEST. 
OGA Dota PIT Minor Format:
Playoffs

Double-Elimination
Lower Bracket Round 1-3 are Bo1. Grand Finals are Bo5.
Other games are Bo3.
OGA Dota PIT Minor Groups:
Group A:

 Ninjas in Pyjamas

 Royal Never Give Up

 Gambit Esports

 BOOM ID
Group B:

 Alliance

 EHOME

 Forward Gaming

 Majestic Esports
OGA Dota PIT Minor Prize Pool Distribution:

The total prize pool for the event is $300,000 split between all eight teams. In addition to the handsome financial reward, teams will be awarded DPC points as well. 
1st place: $125,000 + 120 DPC points + Spot to MDL Disneyland Major
2nd place: $65,000 + 100 DPC points
3rd place: $35,000 + 90 DPC points
4th place: $25,000 + 70 DPC points
5-6th place: $15,000 + 40 DPC points
7-8th place: $10,000 + 20 DPC points