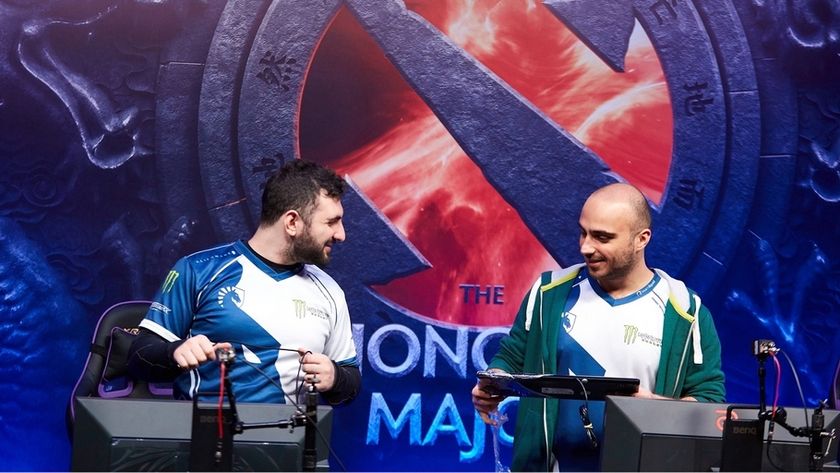 Upsets galore; Team Liquid and Vici Gaming out of the Chongqing Major
Title image courtesy of StarLadder
The competition in the lower brackets gets ruthless as two more teams are eliminated from the Chongqing Major, while Evil Geniuses and Fnatic advance.
The main event of The Chongqing Major started off in explosive fashion, thanks to the top-notch production by Starladder and a dazzling display on the main stage. However, the lower bracket games were the ones that actually kept everyone's attention fixated. The level of play got to a whole new level as some of the favorites from various regions battled it out to survive round 3 in elimination mode.
Evil Geniuses 2:1 Vici Gaming
The home crowd watched with bated breath as Vici Gaming faced the NA favorites Evil Geniuses. Zhang "Paparazi灬" Chengjun's made them roar with some incredibly flashy plays on his Juggernaut, taking the first game with ease. However, it was Game 2, which is considered to be arguably the best game of the tournament so far, that took it up by a notch. Artour "Arteezy" Babaev's signature Arc Warden kept EG's hopes alive and pushed the series to a third game.
It seemed as though Vici's confidence was dampened as they slipped out of contention from the Major, despite holding on till the mid-game of the deciding match. They finished in 7-8th place with a healthy $40,000 and 450 DPC points to boot.
Fnatic 2:0 Team Liquid
Despite playing with a stand-in, Team Liquid had reached further in the competition than most teams hoped for. Facing Fnatic in today's series, they were the clear favorites in the eyes of fans and panelists alike. However, no one could have predicted how dominantly the SEA squad would overpower the TI7 champions. Liquid could barely scratch Abed "Abed" Azel L. Yusop's Medusa in Game 1.
Fans hoped they would keep their composure and push the series to a third game, but unfortunately, it was not so. Despite Chu "shadow" Zeyu's best efforts, the lack of synergy got the better of them. Team Liquid had their expectations in check, given their situation, as was revealed in an interview before the series. They ended their run with a 7-8th place, pocketing $40,000 and 450 DPC points.
Upper Bracket
Round 3 - Best of 3
Round 4 - Best of 3
Lower Bracket
Final
The action continues with the Upper Bracket Finals series between Virtus.pro and Team Secret today at 12:00 CET.