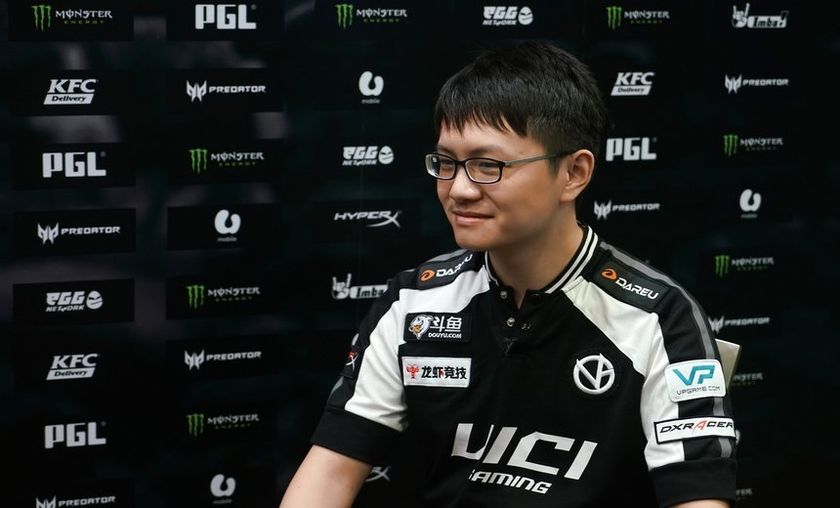 Alliance, paiN X, J.Storm, and Forward Gaming eliminated from Kuala Lumpur Major
Four more teams were culled from the herd as the lower bracket slugfest saw Alliance, paiN X, J.Storm, and Forward Gaming exit the Kuala Lumpur Major.
Series 1: Alliance vs TNC Predator
The start of the day's series saw the storied organization fall to SEA powerhouse TNC Predator. TNC gained and maintained a healthy lead in game one and with most of their lanes won, transitioned into an easy victory in the midgame. Game two was a bit more even, as the first 10 minutes saw both teams jockey for the lead. But after a well-executed fight around the 15-minute mark, TNC took the lead and held onto it, closing out the second game and Alliance's run at the Kuala Lumpur Major just shy of the 50-minute mark.
Series 2: paiN X vs Vici Gaming
In game one of the second lower bracket series, the newly minted paiN X squad saw themselves with a small advantage, picking up a number of kills early on including three around the 16-minute mark. But that lead was short lived as few minutes after, Vici Gaming answered with their own triple. The game was downhill from there as Vici Gaming pressed the advantage with their large amount of control, notably Zeng 'Ori' Jiaoyang's Dragon Knight, who only fell once during the game. Vici Gaming finished the game a few minutes shy of the 40-minute mark. In game two, VG continued their momentum and simply dominated, Zhou 'Yang' Haiyang's Batrider crushing in the offlane. With a dominant laning phase, Vici Gaming eliminated paiN X from the Kuala Lumpur Major and now move on to a guaranteed top-eight finish.
Series 3: Fnatic vs J.Storm
While Fnatic seemingly had the advantage for most of the hour-long contest, J.Storm weathered the through their aggression and were able to swing back on some phenomenal plays by Johnathan Bryle 'Bryle.' Santos de Guia's Earthshaker and Milan 'Milan' Kozomara's Rubick. The two came up big to keep J.Storm in the game - even with the presence of Abed 'Abed' Yousop's infamous Meepo. It was a final fight around the 50-minute mark that ended game one, J.Storm coming from behind.
Game two saw Fnatic reset, mounting a comeback of their own in another grueling hour-long struggle. J.Storm held the advantage for most of the game but in the late stages, a number of J.Storm errors and indecision allowed Abed's Arc Warden to take down objective after objective keeping the SEA squad in the game. Likewise, Djardel 'DJ' Mampusti's Earth Spirit was absolutely crucial to Fnatic's success.  
With elimination on the line, both teams played their hearts out in the last game, which lasted another grueling 45-minutes. Early on, Fnatic was in firm control as a free farming Abed Arc Warden set up the SEA squad for a good transition into the mid-game. In said middle stages, the show was all DJ and Noah 'MP' Pyo, as the pair assassinated hero after hero from the J.Storm lineup. In the game's and series' final throes, however, J.Storm showed signs of life, answering back from a number of disastrous misplays, with a redeeming Toss initiation from Bryle.'s Tiny, which claimed three from the Fnatic squad along with an Aegis. However, the small victory was short lived as Fnatic's lead was too great and they closed out the hard-fought series along with J.Storm's stint at the Kuala Lumpur Major.
Series 4: Evil Geniuses vs Forward Gaming
Bouncing back with a vengeance from their loss to NiP yesterday, Evil Geniuses executed a pristine first game against Forward Gaming. Throughout the game, Forward never really could find a clean engagement despite having some extremely strong teamfight potential in a Magnus and Earthshaker played by Saahil 'Universe' Arora and Arif 'MSS' Anwar respectively—EG's positioning and control were simply too good for MSS to get any real leverage going. EG closed out the game just a minute after the 30-minute mark, which left Forward to reset and rethink. In game two, Forward did just that, with Roman 'Resolut1on' Fominok getting absolutely massive on his Spectre—in the later stages of the game, he was simply unkillable and EG failed time and again to take him down. However, it was truly MSS's Centaur Warrunner that was key to Forward Gaming's victory in the second game, with one flawless initiation after another. Yet, despite their great comeback in game two, Forward Gaming fell short in the final game. The last game of the series was a tense back and forth in the early and middle stages, but with Artour 'Arteezy' Babaev's Arc Warden dominating the networth charts and great control by Gustav 's4' Magnusson's Axe, the late game was all EG. Unable to deal with the pesky Warden, Forward Gaming were eliminated from the Kuala Lumpur Major.
Now, eight teams remain in contention at the first official Valve Major of the 2018 DPC Season. Tomorrow, the lower bracket action continues as TNC Predator faces off against Vici Gaming and Evil Geniuses take on Fnatic. The games are set to start at 3 AM CET.
Upper Bracket
Round 3 - Best of 3
Round 4 - Best of 3
Lower Bracket
Final
The Kuala Lumpur Major details:
 
Group Stage

9 to 10 November 2018
Four groups of four teams each.
Bo3 double-elimination (GSL) bracket.
Top two teams from each group advance to the Upper Bracket of Main Event.
Bottom two teams from each group advance to the Lower Bracket of Main Event.

Playoffs

The playoffs will be held from November 11 to 18.
Only the final three days will be in front of a live crowd.
Double-elimination bracket.
All games except Grand Finals and Lower Bracket Round 1 are Bo3.
Lower Bracket Round 1 are Bo1
Grand Finals is Bo5