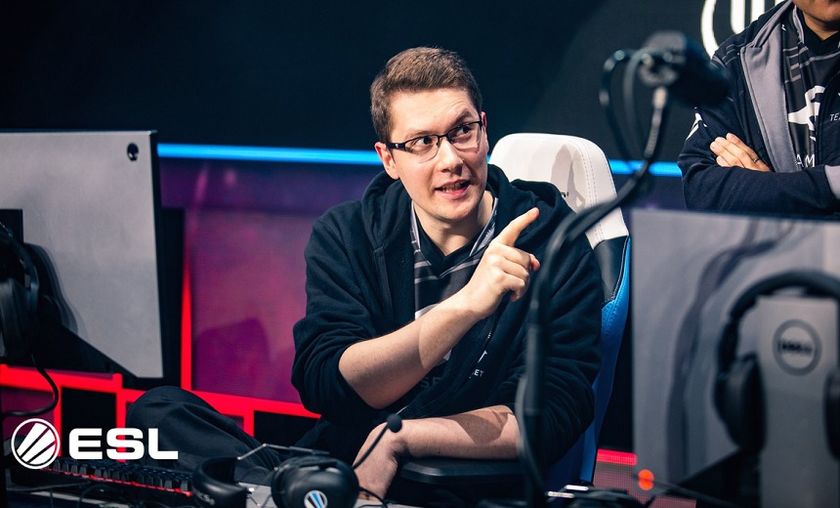 Secret and EG top Kuala Lumpur Major goups A and B

Photo courtesy of ESL 
Team Secret and Evil Geniuses head to the upper brackets in the playoffs for the Kuala Lumpur Major after topping groups A and B respectively. 
The first day of the Kuala Lumpur Major groups has come to an end with Groups A and B being played out fully. At the end, it was Team Secret and Evil Geniuses that would top their groups with a strong start.
Team Secret didn't drop a single match, ending with a perfect 4:0 record. Starting out in the first series they completely dominated over J.Storm but the North American team gave them a harder time in the second match, keeping things relatively even for the first 30 minutes. Unfortunately, a fully farmed Terrorblade was just too much to handle and J.Storm lost their footing and any hopes of taking a win. Things weren't much better for Ninjas in Pyjamas in either of their matches in the series. The first game was similar to the J.Storm game, being heavily one-sided for Team Secret. Then, in the second game it was history repeating itself over again as things started out even for the first 20 minutes and then once again the Terrorblade became a nuisance for NiP. 
For NiP, their only loss was to Team Secret and the European rising stars were able to take out paiN Gaming in a 2:0 sweep, not once, but twice. Their second victory gave them the second seed and a spot in the upper brackets for the playoffs. 
Upper Bracket
Round 1 - Best of 3
Round 2 - Best of 3
Lower Bracket
Round 1 - Best of 3
Round 2 - Best of 3
Evil Geniuses started out facing Team Aster and taking a most likely frustrating first game loss. Evil Geniuses had the slight lead early on and even after losing their grip on it for a moment, they had regained it once again, only to lose it in the last few minutes. They struck back hard to make a reverse sweep over the Chinese team with a quick one-sided game less than 30 minutes and then with very thrilling hard-fought match that took over 70 minutes to close out. Even though the North Americans seemed to be in control for most of the game, they had to hold tightly as Team Aster refused to let up and let their guard down. Next up for EG was ViCi Gaming, which came across relatively easy for them and they were able to close out in the top seed after a clean 2:0 victory. 
ViCi Gaming really had their work cut out for them. Their 2:0 sweep over TNC didn't come easy or quickly. The Chinese team pushed the limits of two 1 hour games that had all but belonged to TNC. It took three games to overpower Aster as well, but in the end their perseverance and patience paid off with an upper bracket placement in the playoffs. 
TNC seemed to really have trouble closing things out and finding their footing though. 
The SEA team will need to head back to the drawing board during their break day tomorrow and re-tool their strategy and press the reset button on their minds if they hope to stay alive through the unforgiving best-of-one lower brackets. 
Upper Bracket
Round 1 - Best of 3
Round 2 - Best of 3
Lower Bracket
Round 1 - Best of 3
Round 2 - Best of 3
The action continues tomorrow, Saturday, November 10th at 03:00 CET with the first series of both Groups C and D. 
The Kuala Lumpur Major details:
 
Group Stage

9 to 10 November 2018
Four groups of four teams each.
Bo3 double-elimination (GSL) bracket.
Top two teams from each group advance to the Upper Bracket of Main Event.
Bottom two teams from each group advance to the Lower Bracket of Main Event.

Playoffs

The playoffs will be held from November 11 to 18.
Only the final three days will be in front of a live crowd.
Double-elimination bracket.
All games except Grand Finals and Lower Bracket Round 1 are Bo3.
Lower Bracket Round 1 are Bo1
Grand Finals is Bo5