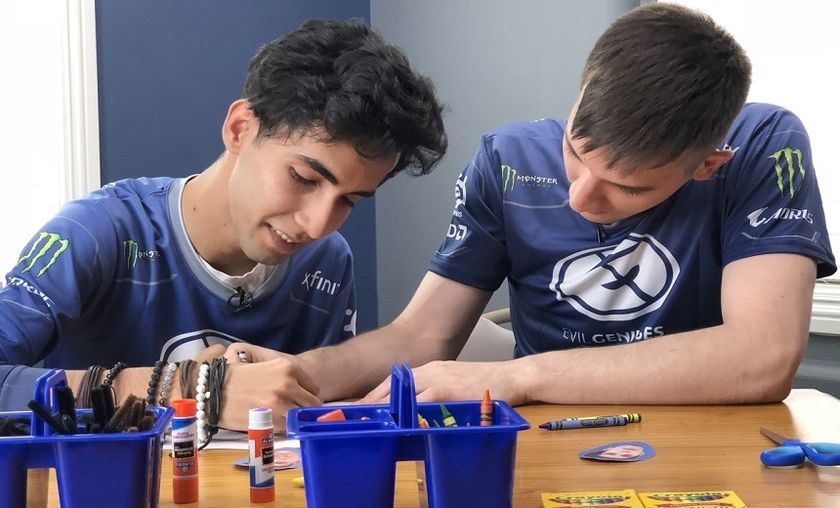 Are you ready for Summit 9?

Photo courtesy of BTS
The warm weather and a break in the action is here and that means BTS summer camp will now kick off with activities, matches and play for six of the western region's favorite teams. 
Let's Do It, OpTic Gaming, paiN Gaming, Fnatic, Evil Geniuses and VGJ.Storm have already arrived at the BTS house in Los Angeles, California to compete in the six-team tournament between July 25-29th. 
Though slightly smaller and even more intimate than previous iterations of the beloved Summit events, there is no doubt that the quality will be larger than life. Between the entertaining, high production value content that BTS is known for and the caliber of attending teams, fans can look forward to a few days of fun and sun at the 'summer camp'. It will also be a sneak peek into the minds and performances of five of the TI8 teams before the big event —so get your pens ready to take notes for your TI8 fantasy league choices. 
BTS Summit 9 Format:
 
Group Stage

Bo2 Round Robin
Top two teams advance to the Upper Bracket of Playoffs.
Bottom four teams advance to the Lower Bracket of Playoffs.
 

Playoffs

Double Elimination
All games except Grand Finals are Bo3.
Grand Finals is Bo5
BTS Summit 9 Group schedule: