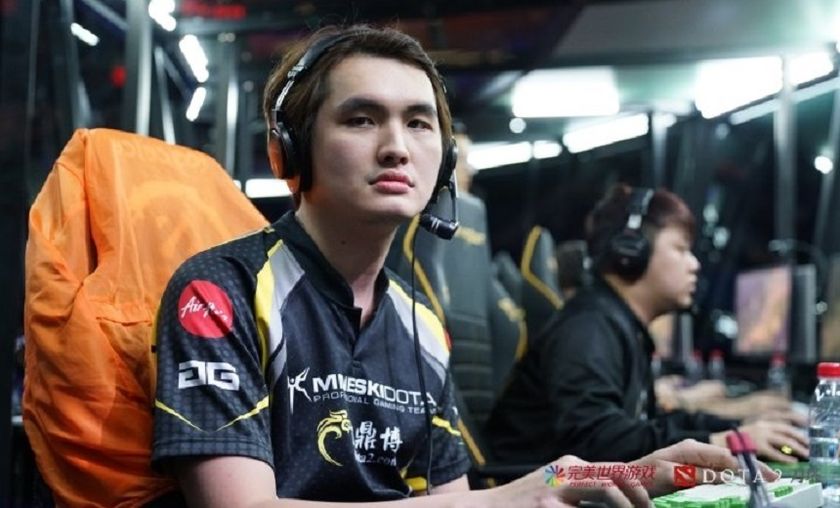 Mineski advance to the Grand Finals of the DAC 2018 Major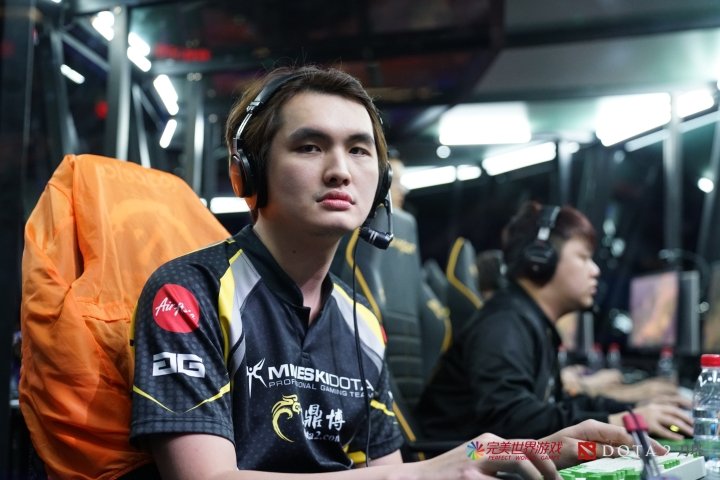 Image courtesy of Perfect World
Mineski made history as the first SEA team in the Grand Finals of a Dota Pro Circuit Major by powering through the only Chinese team left competing at the LAN.
With impressive performances day after day, Mineski returned today in the series against LGD Gaming, China's last hope of the tournament. What was expected to be a close three-game series turned into a clean sweep for the SEA titans who sent the crowd favourites into the lower bracket finals against Virtus.pro.
Mineski slid into the top eight ranks of the Dota Pro Circuit leaderboards after securing a minimum third place finish at the LAN yesterday. And with today's victory, they moved ahead of Newbee to a comfortable fourth place in the rankings and will stay in the top eight regardless of the tournament's outcome. 
Game 1 - Mineski 18:7 LGD Gaming
In a quick and almost effortless Game 1, Mineski cheesed their way to victory with a last pick Huskar for Chai "Mushi" Yee Fung, comboing him with his best friend Oracle on support player Michael "ninjaboogie" Ross Jr. Synergized in their deathball with heavy sustain and tower pushing capability, the SEA team secured mega creeps in a mere 27 minutes and made LGD fight to the bitter end before forcing them to call 'GG'.
Game 2 - Mineski 47:43 LGD Gaming
One would have expected Mineski to stomp LGD in Game 2 pretty handedly after the first game. However, this was anything but that. The Chinese squad came back with bitter vengeance and stayed ahead of Mineseki for a major part of the game. LGD's Monkey King pick for carry Wang "Ame" Chunyu was Mineski's primary source of pain, as he leaped from lane to lane killing anyone he saw. His early 15 minute Battle Fury allowed him to scale very well into the late game.
Mineski didn't just let them walk all over them either. After winning a teamfight near the 20 minute mark, they secured Roshan and started looking for objectives. To everyone's surprise, LGD continued to challenge them again and again, coming out on top more often than not. Both teams were pretty much even at the 30 minute mark, but LGD secured the second Aegis of the game on the Monkey King, which allowed them to gain a significant networth advantage from there on. What followed was absolute quality entertainment for the viewers in a back and forth between the two teams.
The game switched into high gear as Lu "Somnus丶M" Yao purchased a Divine Rapier on his Gyrocopter at the 55 minute mark to stall Mineski's high ground siege. The risk payed off, but not for long, as he dropped it shortly after at the third Roshan fight of the game. It was left for Mineski's Dark Willow to pick it up. In an unprecedented turn of events, legendary support player Xu "fy" Linsen stole it back for his team with a solo kill on the Dark Willow with his Tusk.
Despite the play, the long death timer of LGD's Monkey King allowed Mineski to clear two lanes of barracks and the chance to secure the fourth Roshan of the game. LGD came to contest in what would be their last stand of the game and the series. Mineski's star player Daryl Koh "iceiceice" Pei Xiang made some clutch plays on his Underlord, which he played in both games. Saving his teammates with the Dark Rift and allowing them to re-engage resulted in a full teamwipe on the side of LGD. Losing both their reclaimed Rapier on the Tusk and a freshly purchased one on the Gyrocopter left them with no option but to wave the white flag.
Upper Bracket
Round 2 - Best of 3
Round 3 - Best of 3
Lower Bracket
Final
The playoff action will resume tomorrow, April 7th at 10:00 local time/04:00 CEST with the Lower Bracket Finals between LGD Gaming and Virtus.pro. This will be followed by the Grand Finals between Mineski and the winner of the Lower Bracket Finals at 13:00 local time/7:00 CEST.