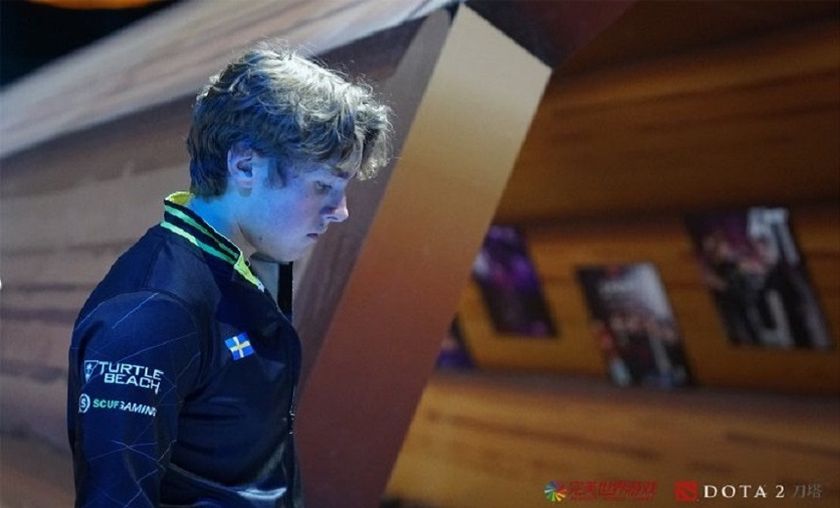 NA teams down and out at DAC 2018

Photo courtesy of Perfect World
The North American teams, EG and OpTic Gaming, were eliminated in the unforgiving best-of-one lower brackets of DAC 2018. 
It was a rough day for North America as both of the region's representatives fell out of contention, one after the other. Their opponents were fierce and relentless. 
Evil Geniuses and Virtus.pro locked horns for a highly anticipated matchup. The two teams never fail to disappoint and fans were eager to see if the VP's nemesis would be able to thwart their journey for another title. Although the CIS team had shown they were not invincible after falling to Team Liquid 2:0, they were not ready to fall any further yet. Virtus.pro looked to be in top form this morning. Evil Geniuses, however, were not looking up to par — still showing some residual marks from yesterday's struggles. EG once again seemed to have troubles with clean execution and initiations. Virtus.pro showed no mercy as they cut up the NA boys and left them to bleed blue all over the map. Evil Geniuses will have time to pick up the pieces and sew themselves back together as they prepare for their next battle at ESL One Birmingham towards the end of May. 
TNC was knocked to the lower brackets yesterday by Vici Gaming after a full three game series. The SEA team had made significant strides in their performance and gave an impressive showing at the event so far. OpTic Gaming had started out DAC 2018 strong, but seemed to fizzle out towards the end of the group stage — something that seemed to carry over for them into the main event. The North American team were no match against the obscene pace and assault unleashed by TNC Predator. Try as they might to slow down the game and find an opening, OpTic were unable to gain a foothold. A  flawless performance by Samson "Sam_H" Hidalgo and backed by the over powered Gyrocopter and Timbersaw sealed another day for the SEA team at the event. 
Upper Bracket
Round 2 - Best of 3
Round 3 - Best of 3
Lower Bracket
Final
The tournament continues today with the two upper bracket semi-finals and the Solo 1v1 tournament.