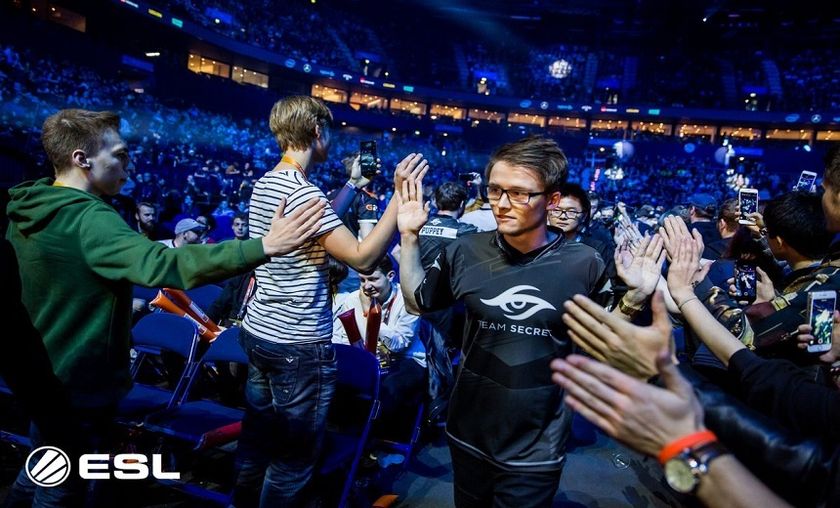 Secret upsets Liquid to meet Virtus.Pro in the Grand Finals of ESL One Hamburg
Team Secret upset Team Liquid to snatch a place in the Grand Finals at ESL One Hamburg. The Europeans join Virtus.Pro in the final match up next.
The last day of ESL One Hamburg is quickly coming to a close with a riveting and surprising conclusion of the semi finals.
To kick off the finals, Virtus.Pro took on Newbee for the first series. Two regional juggernauts were forced into three games to determine a winner. The first game belonged to Virtus.Pro almost exclusively, but really exploded in their favor towards the end and closed out with a very fitting Rampage by Vladimir "No[o]ne" Minenko . The second match belonged to Newbee as they played very calculated and decisively. Xu "Moogy" Han's flawless performance on Timbersaw with an 11-0-7 end score gave the Chinese team necessary momentum and tools to claim the victory and force the deciding match. With their backs against the wall, Newbee made an unconventional role swap sending Hu "Kaka" Liangzhi on Earth Shaker to the mid lane and Damien "kpii" Chok as support on Nature's Prophet. The switch up, while promising in theory to create some changes, did not bode well in the end and everything started to fall apart quickly. As Newbee crumbled, VP played at the top of their game and seize with confidence the first spot in the Grand Finals.
The second semi finals series was a hyped matchup between two European favorites as Team Secret challenged Team Liquid. A solid game, perfect itemization, two courier snipes in five minutes and a classic Invoker played to it's finest by Amer "Miracle-" Al-Barqawi gave the TI7 championship team the first victory. Team Secret led the pace of the game. Team Liquid weren't able to create the early game advantage they needed for their lineup to get going and Team Secret were able to prolong the game long enough to seize the lead. Going 'Beyond Godlike' and ending with a 13-0-4 score on Phantom Assassin, Marcus "Ace" Hoelgaard dominated the TI7 champions as they steamrolled Team Liquid, relentless in pushing it to a third game. A rocky start for Team Liquid would transition to a difficult mid game. 20 minutes in, Team Secret were leading 15:5 but with only a marginal lead in networth. Building momentum, Team Secret were an unstoppable force, crushing Team Liquid for the game and series victory.
Both Newbee and Team Liquid walk away with $90,000 for their 3/4th final placement and 150 qualifying points. For Newbee, it is their first points, but Team Liquid will be able to add them to their already secured 150 minor points for a total of 300. 
The action will resume shortly with the best-of-three Grand Finals taking place between Virtus.Pro and Team Secret as they duke it out for the championship title, $500,000 and a whopping 750 points.
Round 1 - Best of 3
Round 2 - Best of 3