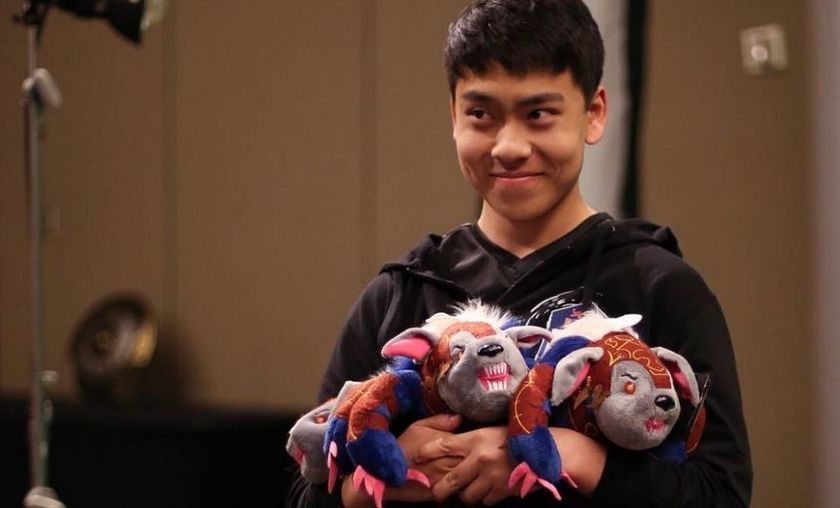 OG down to four players, Ana to take a season off

picture source: Valve
Anathan 'ana' Pham's journey with OG ends after a full one year of ups and downs.
Brought to OG in the post TI6 shuffle, Anathan 'ana' Pham at only 17 years old holds two Major titles with the team, (Boston and Kiev), and a top eight finish at the recently ended The International 2017.  Rumored to be the first to leave OG, Ana proves to be in fact, the only player who will be replaced at OG. According to the official announcement made on their Facebook page only moments ago, OG will reveal their new roster in the coming weeks.
"
To Anathan
:
you've been an invaluable teammate this year and our family has grown―we will miss you. We wish you success and happiness in all your future endeavors. We look forward to your return to the Dota 2 arena!
" - extract from OG's announcement
Ana has started his professional career mid-June 2016 when he decided to move from Australia to China to train and occasionally play as a stand in at Invictus Gaming. He had to fulfill big shoes right from the get go, as at his first LAN events he showed up as a replacement for Luo 'Ferrari_430' Feichi, a true Chinese mid lane legend. Ana's incontestable talent caught OG's attention and after Amer 'Miracle-' Al-Barkawi departed from the team to join Team Liquid, Fly and N0tail did all the necessary steps to accommodate the Aussie youngster to Europe.
Together with Ana, OG won their third and fourth Major titles and built one of the most successful stories a team could wish for in Dota 2. Unfortunately, OG's ultimate goal, The Aegis of Champions trophy was not achieved this year in Seattle, and following their top eight placement Ana was let go.
"
I would like to thank OG for an unforgettable year! Everyone on this team has taught me something in one way or another, including Evany and Sebastien (7ckngmad). I had an amazing time and wish them the best of luck in the future!
"- Anna's official statement
According to a tweet he made right after the OG announcement came online, Ana will not compete in the next season, which might mean that he will be taking a full year off from the competitive scene.
OG current roster:
Johan 'N0tail' Sundstein

Gustav 's4' Magnusson

Jesse 'JerAx' Vainikka

Tal 'Fly' Aizik
Click here for results, VODs and all the other information