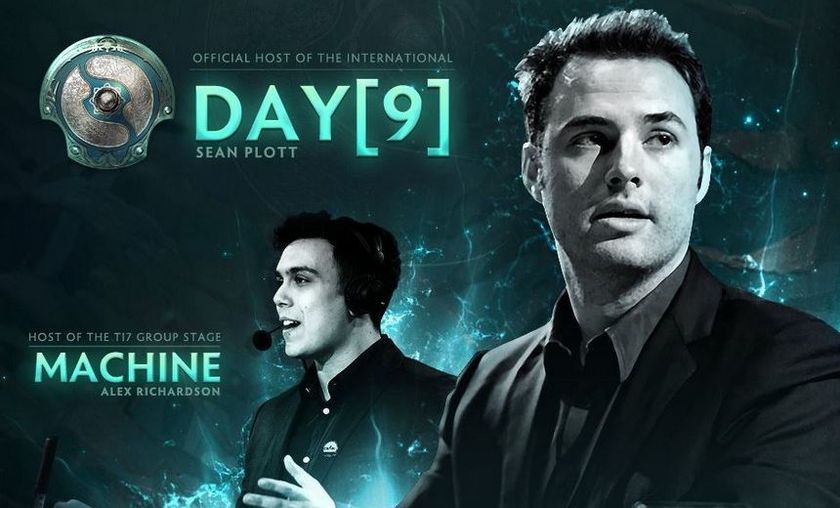 The official host of The International 2017 will be none other than Sean 'Day[9]' Plott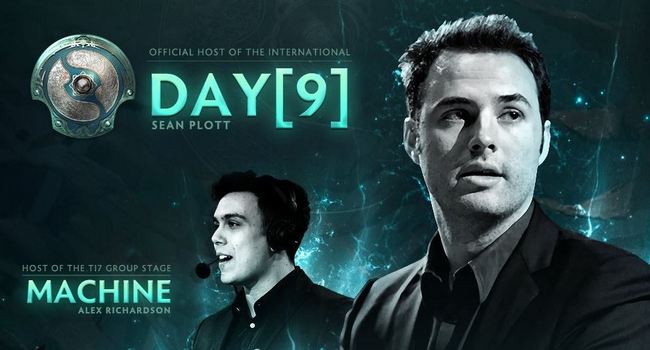 Earlier today, Valve announced that Sean 'Day[9]' Plott, a veteran Starcraft 2 caster, will be hosting the main event of The International 2017. Accompanying him is Alexander 'Machine' Richardson, who will be hosting the TI7 Group Stage.
Day[9] started off as a pro player in Starcraft and transited into casting after the release of Starcraft 2. He quickly made a name for himself and was loved by many in the Starcraft community. He even started his very own Day[9] TV, where he analyzes Professional Starcraft 2 matches. Earlier this year, Day[9] decided to pick up Dota 2 and started a weekly webshow called 'Day[9] learns Dota' with Kevin 'Purge' Godec.
Day[9] will be making his debut in the Dota 2 scene at the biggest event possible – The International 2017. There may be many doubters but I believe that Day[9] will live up to the pressure and deliver only the best at the main event. As for the Group Stage, it will be hosted by none other than Alexander 'Machine' Richardson, who was well-received during his Dota 2 debut at the Boston Major in December 2016.
Just an hour later, Valve announced the rest of the English Broadcast team, filled with amazing talents. Not only do we have the return of many fan favorites and cornerstone talents such as David 'LD' Gorman and Toby 'TobiWan' Dawson, we also get fresh perspectives from the (not-so)new faces such as Joakim 'Akke' Akterhall, Henrik 'AdmiralBulldog' Ahnberg and Per Anders 'Pajkatt' Olsson.  
A name that many have missed - Jorien 'Sheever' Van Der Heijden who will be returning temporarily after her absence from battling cancer.
On top of all the talents, Valve also announced that there will be the return of the newcomer stream for the upcoming TI7 to help newer audiences learn Dota 2 and enjoy watching the games at the same time.  The Newcomer stream was first launched in 2014 for TI4 and many fans called for its return as of late. 

Click here for results, VODs and all the other information