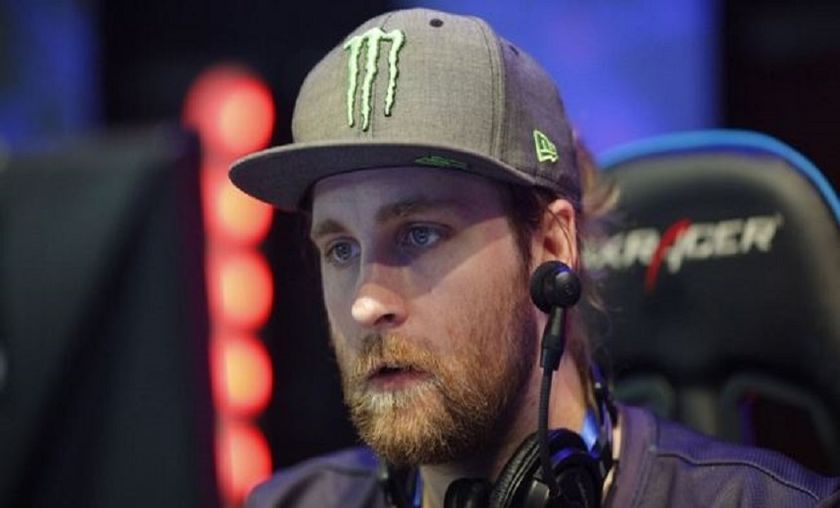 Stacked EU/CIS TI7 open qualifiers; Loda, Admiral Bulldog, Funn1k, to give their best shot
The EU and CIS TI7 open qualifiers are bursting with talent and notable stacks. From casters, to retired pros, to players in limbo from last minute roster shuffles, these stacks are expected to bring their A game and fun to the event.
Beginning tomorrow June 22nd at 15:30 CEST and 16:00 CEST, CIS and European regions respectively will kick off the TI7 open qualifiers with the brutal best-of-one series. With just 280 teams registered for Europe and 430 teams for the CIS region, teams will be competing in the first of two opportunities for one of the two spots in the main qualifiers for each region.
The TI7 EU and CIS Open Qualifiers teams that win will advance to the Regional Qualifiers, which will take place between June 26-29th.
The International 7 will be held between August 8-13th, at Key Arena in Seattle, Washington, with a prize-pool of already over $16,000,000. Eighteen teams will compete in the main event hosted by Valve.
TI7 EU and CIS Open Qualifiers notable teams
Some of the TI7 European and CIS Open Qualifiers teams were not directly invited to the Regional Qualifiers due to roster changes or simply did not make the cut. Several notable teams and stacks were left to qualify in the Open Qualifiers, or to simply have some fun. 
When Alliance unexpectedly announced a roster change less than 2 weeks ago, replacing Jonathan 'Loda' Berg with Adrian 'Era' Kryeziu the Swedish sweethearts were thought to be headed for the open qualifiers and Loda to home watching from the sidelines. Now, Alliance is well on their way to a spot in the regionals via the Champions Cup and Loda has his own plans with a mostly Swedish stack. Joining the co-owner of Alliance in the opens will be ex-NiP players Aydin "iNsania" Sarkohi and Micke "miCKe" Nguyen, former teammate Niclas "Niqua" Westergård and well know Romanian player Alexandru "ComeWithMe" Craciunescu under the name Cool Beans (AllFam) - presumably a nod to Alliance. 
According to the same tweet, former TI winner and teammate Henrik "AdmiralBulldog" Ahnberg will also be joining the fray with a stack of his stream subscribers. A handsome reward for his loyal fans. 
In another unexpected move one week ago, Prodota Gaming had dropped the four NLG players they had signed two months earlier - retaining only longtime captain and carry player Ylli "Garter" Ramadani with the organization. The split meant a trip through the opens for the team now renamed Planet Dog as they recruited former EPG player Uroš "Swiftending" Galić for their vaccancy. 
EPG's recent instability and loss of several players thrust the notable team into the open waters as well. Originally announced to include Ilya "Illidan" Pivcaev , Roman "rmN-" Paley  and Duško "Boranija" Boranijaševic, Boranija has already been replaced by Anas "MagE-" Hirzallah from Jordan. 
Pittner "bOne7" Armand has teamed up with Max "qojqva" Bröcker to try their hands at the qualifiers, having been relatively low key in the last few weeks. 
For the CIS region, recently formed M19 featuring Gleb " Funn1k " Lipatnikov are looking to make their big splash into the international scene and gain recognition for their efforts. The team has been competing in the smaller regional events in the last few weeks and carving their way through the scene. 
Niklas "Wagamama" Högström has taken up residence in the infamouse EPICENTER RU casting team - KBU consisting of Yaroslav "NS" Kuznetsov and Alexander "XBOCT" Dashkevich.
Veteran player Roman "Scandal" Sadotenkov has joined forces with  Vladimir "yol" Basov and  Maxim "Shachlo" Abramovskikh in what should be a strong contender for the region. 
TI7 EU and CIS Open Qualifiers streams
A couple of channels and casters will be covering selections of games from the TI7 Open Qualifiers. With many favorite and notable teams participating, there are plenty of casters to cover most of the action.
TI7 EU and CIS Open Qualifiers schedule
Much like for the previous Majors and TI6, there will be two opportunities for teams to compete in the TI7 Open Qualifiers. Two rounds of Open Qualifiers will be hosted – the first one will take place between June 22-23, while the second one is set for June 24-25th. Teams are able to register and participate in both sets of events.
Teams that didn't sign up on time and solo players will be able to sign-up 30 minutes before the tournament starts if there are available slots left. All teams will be able to register five players and two stand-ins which they will be able to use in the Closed Qualifiers. Each team will only be able to use five selected players throughout the Open Qualifiers.
TI7 Open Qualifiers #1, Day 1 – June 22nd
Check-in: 14:00 CEST/13:30 CEST for CIS

Start time: 16:00 CEST/15:30 CEST for CIS

TI7 EU Open Qualifiers Registration: JOIN HERE

TI7 CIS Open Qualifiers Registration: JOIN HERE
Rounds played: Round of 1024 (BO1), Round of 512 (BO1), Round of 256 (BO1), Round of 128 (BO1), Round of 64 (BO1), Round of 32 (BO1).
TI7 Open Qualifiers #1, Day 2 – June 22ne
Start time: 16:00 CEST/15:30 CEST
Rounds played: Round of 16 (BO1), Round of 8 (BO1), Semi-Finals (BO3), Finals (BO3).
Click here for results, VODs and all the other information