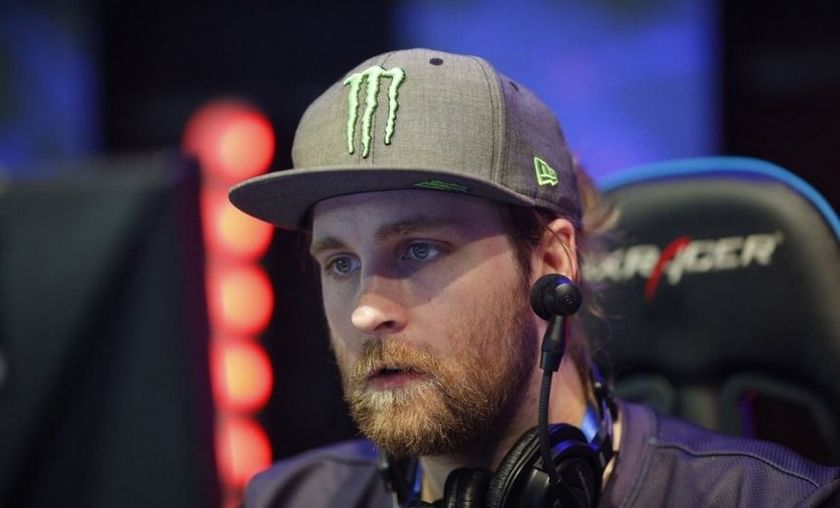 Living Legend Loda steps down from competitive play, replaced by Era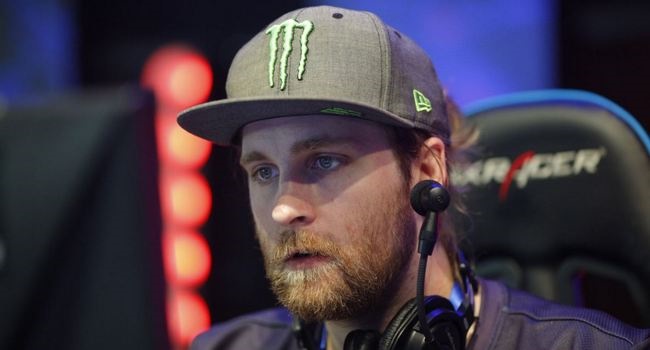 image courtesy of StarLadder
Jonathan 'Loda' Berg, sometimes referred to "L-God" or "Living Legend" has put his competitive playing career to rest after an extraordinary, exhaustive run - at least until after TI7.
Replacing the captain/carry and co-owner of Alliance will be Adrian 'Era' Kryeziu, a notable Swedish player most recently seen playing for NiP and Fnatic a few years prior. Era will have some big shoes to fill as he tries to slide into Loda's place.
"
Jonathan 'Loda' Berg will be stepping down from his role as team captain and carry for the remainder of the season. Due to other engagements Jonathan has not been able to focus entirely on Dota so the team and he have mutually decided that he will take a break from competitive Dota until after The International."
Loda, who has won virtually everything he could have possibly won throughout his prolific Dota career, has been a mainstay on the professional and international circuit, a cornerstone in the competitive world and most significantly for Alliance.
While joining up with Alliance in April 2013, his extensive career started much earlier than that starting Dota 2 in 2011, spanning across two continents and several countries including China and Singapore- as one of the first Western players to join a SEA team.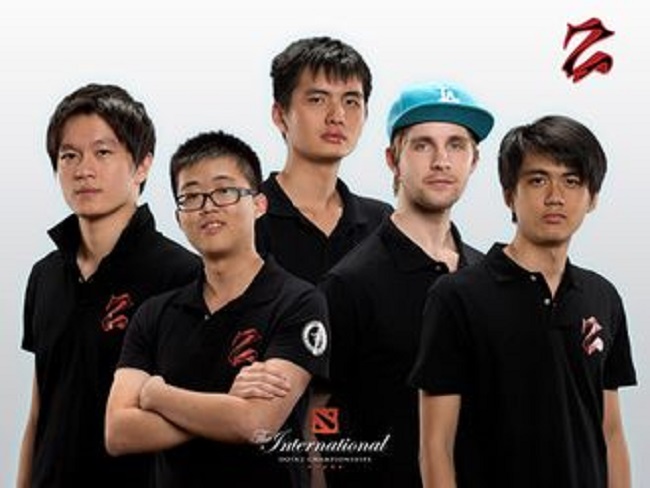 Even prior to that, the Swedish superstar had first dipped his toe in the pool of DotA back in 2006 - a staggering eleven years ago. It was then, his extensive skills and superb farming ability would create the first ripples in the scene, eventually causing waves and ultimately becoming a fierce force to be reckoned with.
Loda had become a presence and powerhouse that would be relentless in the years to come, as well as a controversial figure at times too, no less so than in his infamous scuffle with Richard Lewis. Highly decorated, immensely popular and revered by peers and fans worldwide, Loda had gained achievements too long to simply list and too high of caliber to ignore. Claiming the Championship title at TI3 in a spectacular and thrilling 5 game series against Na'Vi would become the pinnacle of Loda's historic achievements.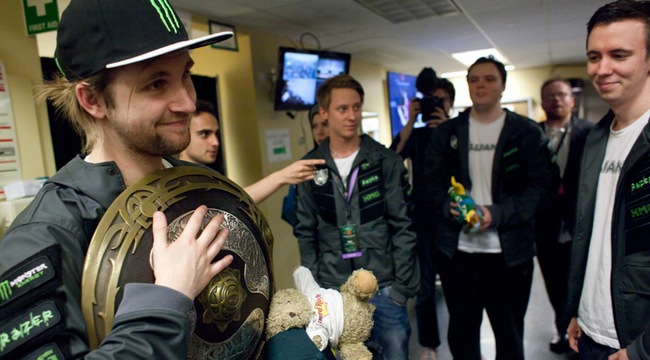 In an interview in 2015, when asked about what keeps him going, Loda replied
"
I want to play for as long as I can and I feel that I can perform and I want to win as much as possible. I mean the dream is to win two TI's before I retire but it's a very hard goal to reach but that's what I strive for. At the same time I also have Akke, and even though we have had tough times it's nice to have someone you play with that you feel so comfortable with, we pretty much think the same and he's very easy to play together."
Joakim 'Akke' Akterhall departed from the team in August 2016, announcing his new Alliance sister team - The Horde which had lasted only six months and disbanded after taking 2nd place in the Kiev Major. Akke is now part of the newly created team Crescendo, reunited with former teammate Jerry 'EGM' Lundkvist.
Alliance's disappointing 2016 season might have started there, but it definitely didn't stop there - leading up to another surprising move only last month when they decided to let EGM go from the squad.
"
There is not much to say other than the fact that the team has not been working out as well as we wanted and we have decided to remove EGM from the team. As a group we get along very well, but our in-game synergy is not completely there. We were on the right track a few times but our failure to qualify for the Kiev major was a blow we did not really bounce back from. We need a change, and with the pre-existing synergy between our three other players this is what is best going toward The International."
In fact, the Alliance banner had been spotted on the podium only a handful of times from late 2014 to the present day, especially compared to their early years. A landscape littered with peaks and valleys, the team grappled with stability and consistency. Elusive and just out of reach, the championship titles and legendary status remained a thing of the past no matter how much the Swedes tried. The year following TI4 saw little improvement across the board, and in December 2015, in a attempt to revitalize their glory years Alliance recreated the TI3 squad with high hopes and even heftier expectations.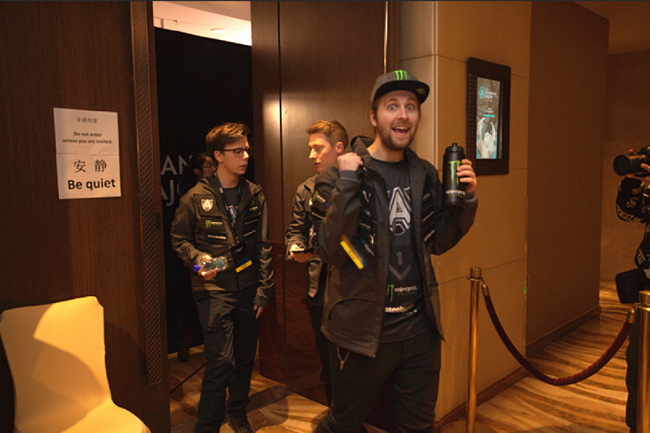 Barely two weeks later, the team nailed down their first championship title in one year and a half, at WCA 2015. Less than a month later, they continued to sizzle, burning down the North American TI5 champions, EG, to take their second consecutive premier LAN championship title at the StarLadder iLeague StarSeries. Their games featured perfect execution and optimal team coordination, expected of a team that was once considered a Western juggernaut. But then, they continued to slip once again, the slippery slope downward went on a fast track and the team was denied an invite to TI6. Alliance held their head high and rolled up their sleeves to once again prove their worth and claimed the European qualifier spot.
Following a commendable run in the group stage, Alliance took their spot in the Main Event's Upper Brackets, only to have their run cut short in the second round of the Lower Brackets. Fnatic put the final nail in Alliance's coffin with an astounding two-game sweep, and the Swedes were left with a disappointing 9th-12th placement.
Shortly after, in August 2016 the team made drastic changes in their lineup, disbanding the TI3 squad with the departure of Gustav 's4' Magnusson, Henrik 'AdmiralBulldog' Ahnberg and Akke.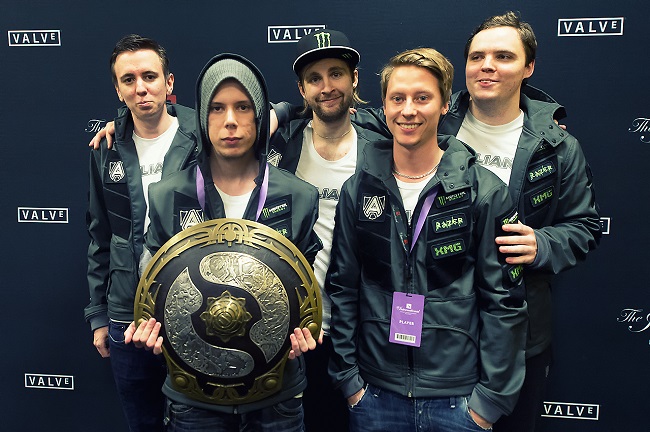 Alliance 2017 adventure
With a defining era etched into the pages of history, Alliance will now be turning the page for a new chapter to be written.
"
This was not an easy decision to make, and I know that a lot of you will be very disappointed. But it is the right one for me, and I hope you can respect that. In interviews I often talk about paving the way for someone new, this is no longer my team and it is time to let the boys have a go at it themselves. They are passionate, dedicated and ready to prove themselves. They have a strong bond, and even though the timing could not have been worse, it could not have been better either. Now I ask of you to support and cheer for our Dota squad as they head into the open qualifiers."
The new roster, mostly created weeks ago for TI7 and now very reminiscent of Fnatic 2015, will forge ahead to compete in the TI7 open qualifiers scheduled to take place June 22-25th.
Alliance current roster for TI7:
Adrian 'Era' Kryeziu

Simon 'Handsken' Haag

 Jonas 'jonassomfan' Lindholm

 Axel 'Pablo' Källman

 Linus 'Limmp' Blomdin