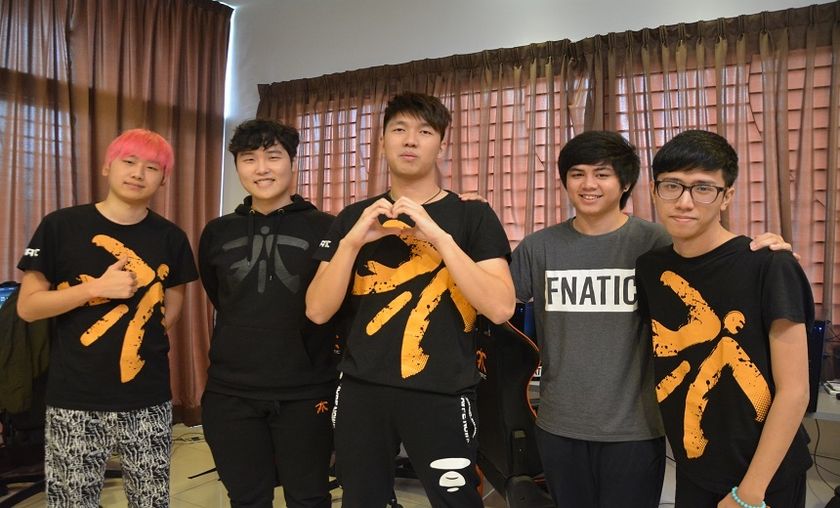 New Fnatic roster revealed; DJ, QO, Meracle join the ranks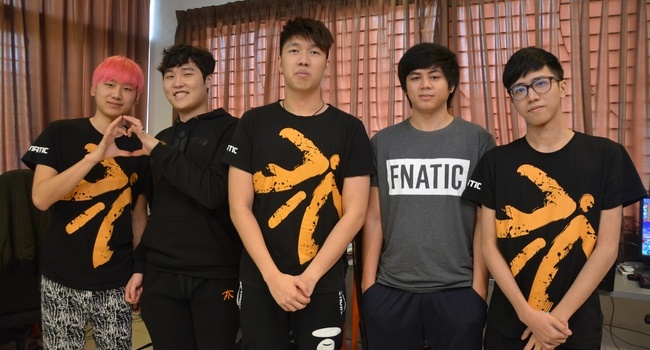 Djardel "DJ" Mampusti, Gavin Kang 'Meracle' Jian Wen and Kim 'QO' Seon-yeob have made the trek to Malaysia and round out the Fnatic TI7 hopeful roster.
In a rare and surprising announcement delivered live on EggNetwork Facebook Live, Fnatic announced their new lineup. A tumultuous year for the Malaysian based team had culminated into near dissolution of their Dota 2 squad, and following a spate of poor results and an incomplete roster, the team composition was thrown into disarray as players dropped from the squad like flies.
With their backs against the wall, the team had no choice and was forced to withdraw from tournaments, even failing to register in time for the Kiev Major. If that wasn't hard enough for Fnatic fans to bear, what followed next was like a stake through the heart.
The shocking departure of Chai 'Mushi' Yee Fung earlier in February tore the essence of Fnatic and a longstanding relationship with teammate Chong Xin 'Ohaiyo' Khoo to shreds. The trio had been together since June 2015, and the Mushi/Ohaiyo duo was born in 2013 with Team Orange- a lifetime in the world of eSports, but now they were down to two; Ohayio and Yong-min 'Febby' Kim.
Like a master chef seeking out the perfect ingredients to a prized dish, the organization took their time lurking in basements, scouring the seas and climbing the mountain tops in search of the cream of the crop. Now, through nothing short of extreme patience and diligence, a new roster has now formed. And with it comes a new hope for the future.
New additions to Fnatic
Djardel 'DJ' Mampusti
DJ is no stranger to the Fnatic banner. He joined Fnatic in the post TI5 shuffle, staying with the team for a full year before leaving at the end of 2016 to join Execration.
The young SEA support player started his professional career in 2013 – for EoT Hammer. He stayed there for six months before moving over to Rave. It was there that many fans worldwide became introduced to the support player's superb skills. He was a part of Rave for just over one year, but after disappointing placements and lack of achievements, he parted ways with Team Rave in mid-June. Two days after the announcement, he was picked up by MSI-Evolution Gaming.
DJ's time with MSI lasted only two months and he joined Fnatic in the post TI5 shuffle. After departing in the fall of 2016, he headed to Execration - his home for the last six months. DJ has become one of the focal points and highlights of his team's performances, receiving much support and fanfare, especially from those in the Philippines.
Gavin 'Meracle' Kang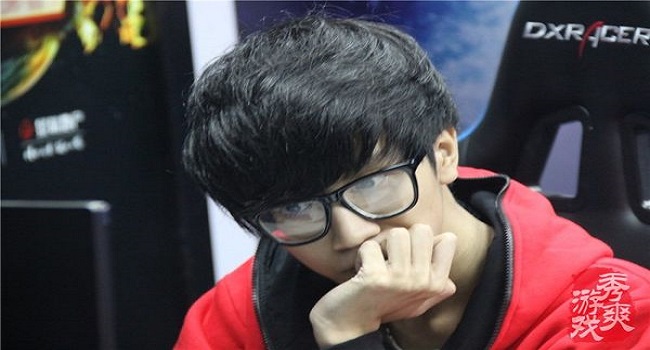 Gavin "Meracle" Kang was most recently playing with Mineski - from August 2016 until the end of March 2017. He has a substantial following and popularity - being mostly known for his Naga Siren and Anti Mage. The famed Singaporean began playing in 2012 and has previously been a part of First Departure, 5eva and Scythe Gaming.
 
Kim 'QO' Seon-yeob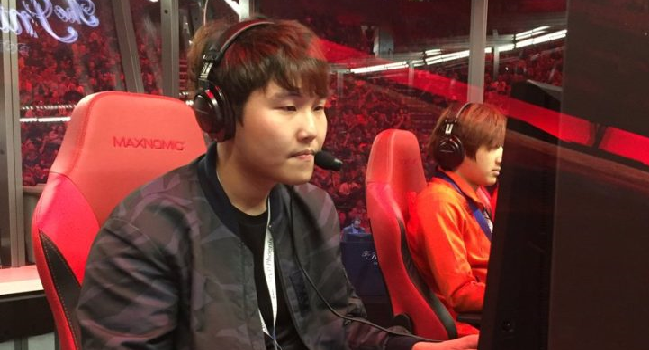 QO started his competitive Dota 2 career as a part of FXOpen e-Sports, joining at the same time as Febby. After leaving the team, he went to 5inQ in late 2013, where he stayed for several months. He then moved over to MVP.Phoenix, in March 2014.
In the post TI6 shuffle, MVP.Phoenix was torn apart. The organization that had sent two teams to TI5 began to struggle in the aftermatch and had merged their two into one including both Febby and QO. MVP.Phoenix had a fair run through the year, but fell short of any significant achievements that could hold the team together.
In August 2016, both Lee "FoREV" Sang-don and Pyo "MP" No-a had joined Team Secret, leaving the three remaining players to find suitable replacements. Quietly and without much ado, the team slid into the darkness of the shadows and had dissolved, players were moved on to various teams.
Febby had found a home with Fnatic in January, with high hopes of a fresh start for the new year. Although those dreams quickly started to crumble, fortuitous events would lead QO back to him. 
Fnatic Going Forward
Reignited and motivated, the new Fnatic roster will be making their debut at the Manila Masters SEA Qualifier. The team has been directly invited to participate - matches kick off in just under a week.
With TI7 being four months away and invites and qualifiers scheduled to start in June - only two months from now, the team will be aiming high and practicing hard.
Fnatic roster
Gavin Kang 'Meracle' Jian Wen

Kim 'QO' Seon-yeob

Chong Xin 'Ohaiyo' Khoo

Yong-min 'Febby' Kim

Djardel 'DJ' Mampusti


Source: Fnatic website