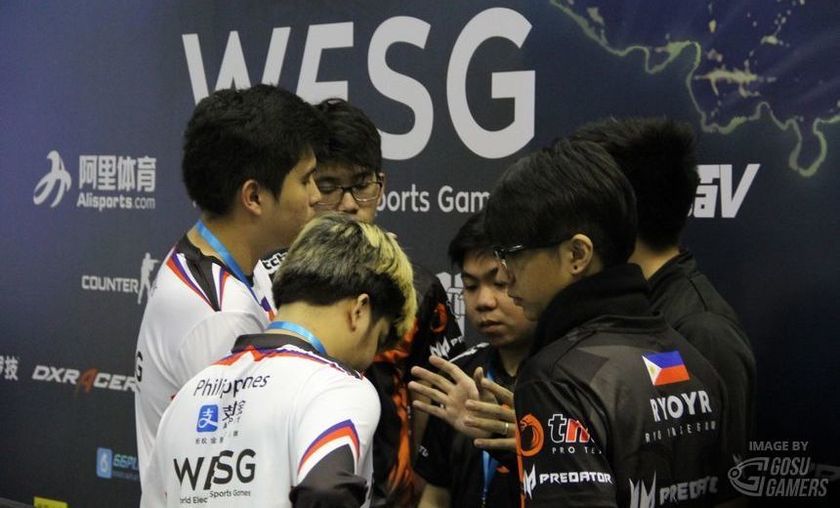 TNC keep the SEA dream alive at WESG
Day Three at the World Entertainment Sports Games continued with the top eight teams fighting for a spot in the semi-finals.
Infamous vs To.be.or.not.to.be
Much like in their playoff games against Dark Passage, Infamous seemed to have no trouble dealing with T.O.T. With game one lasting just over thirty minutes and game two a little over twenty minutes, Infamous claimed their spot in the semi-finals and a top four finish at least. Unfortunately for T.O.T, their amazing run through the group stages – which took them straight into the quarter-finals – has come to an end as they managed a respectable top eight finish at WESG.
TNC vs Team Dilecom
After Team Dilecom overcame Team Romania in the playoff stage, they found themselves going head-to-head against TNC, who topped their group and would be looking to find their way into the semi-finals. After an amazing best-of-three series, with all three games being needed, TNC claimed victory as the SEA team moved on into the semi-finals. For Dilecom, their top eight finish is very admirable and they fought hard in the series but unfortunately it was not enough to take down TNC.
Cloud9 looked extremely strong coming into the quarter-finals after topping their group, and nothing changed as they went up against DUOBAO.Y. Without hesitation C9 cleaned up the best-of-three series in two games; taking both games in around twenty-four minutes, leaving DUOBAO in the dust and moving into the semi-finals. After a valiant fight through the tournament, the Chinese team would claim a well-fought top eight position.
SG e-sports came into this series looking rather strong, after they managed to surpass MVP Revolution, they started of game one rather well. Unfortunately for them, the Swedish giants were looking to stamp their mark on 2017 in a strong manner, as Alliance claimed victory in two games. After dominating their group and gaining passage straight into the quarter-finals, Alliance took almost fifty minutes in both games to meticulously dismantle SG e-sports and make their way into the top 4. For SG, they managed to take home a top eight finish and some great exposure on the world scene.
The day continues at WESG with the semi-finals as Cloud9 do battle against Infamous and Alliance take on TNC. The winners of these games will move into tomorrows grand finals, while the losers will face each other in a 3rd and 4th place playoff match.