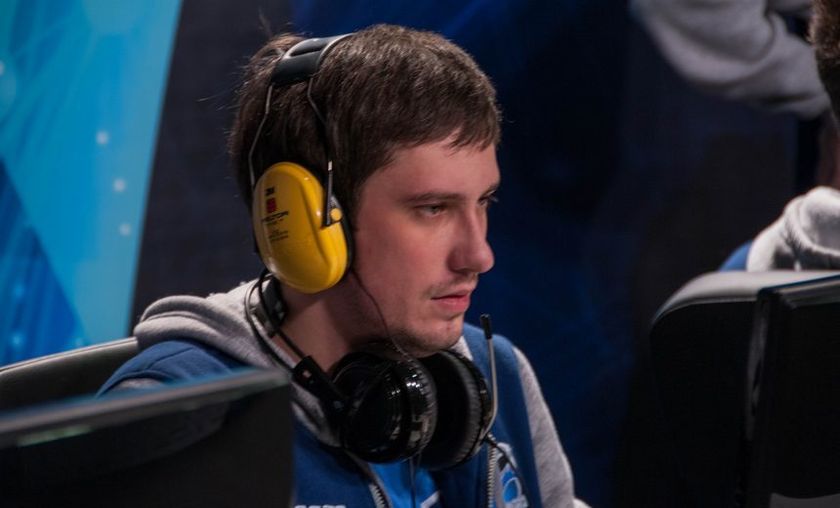 The Summit 6: Virtus.pro send OG to lower bracket
In a tunaround from their stomping in game one, Virtus.pro put OG in the lower bracket of The Summit 6 as they move on to a guaranteed top two finish. 
Game One
Bans
* This player was a stand-in for this match
The name of game one was JerAx. His support Pudge absolutely dominated throughout the short ten minute game.
The early game of the extremely short contest saw the pressure centered on the midlane as Alexey 'Solo' Berezin's Ogre Magi and Vladimir 'Noone-' Minenko's Outworld Devourer tried to bully out Anathan 'ana-' Pham's Invoker. It was Jesse 'JerAx' Vainikka, however, who really took the initiative with a level one hook kill that started VP's downward spiral. JerAx further secured OG's lead with a number of other rotations, which was simply too much for Virtus.pro to overcome. VP called GG just a bit after the ten minute mark, looking to move on quickly to game two.
Game Two
Bans
* This player was a stand-in for this match
Looking to shore up their weaknesses from game one, VP picked a much more aggressive and tempo control lineup, going with a first pick Batrider along with a safelane Bloodseeker for Roman 'RAMZES666' Kushnarev and signature Chen for Ilya 'Lil' Ilyuk. OG decided to stick with their guns and went with their Drow strat once again, choosing much more defensive supports this time around.
Despite a great early start with a nice first blood, OG simply fell too far behind as Lil's rotations proved devastating. The control of the game quickly went to the Russian squad. With pressure everywhere on the map, Johan 'N0tail-BigDaddy' Sundstein was left unprotected, which Pavel '9pashaebashu' Khvastunov took advantage of as he simply dove him under tower.
With their chances of coming back slowly dwindling, OG tried to group up at 10:30 to try and take VP's tier one mid, but lost five men in the process compared to VP's two. The game settled a bit around 18 minutes as both teams continued to farm, but an Aegis at the 21 minute mark allowed VP to push high ground and sealed their victory.
Game Three
Bans
* This player was a stand-in for this match
Looking to continue their momentum from game two, VP picked up Drow themselves in a switch-a-roo as OG picked up Batrider for themselves. Along with an innovative support Weaver, VP looked very strong and confident, especially given their lack of use of reserve time. OG as well got some comfort picks, with an Earth Spirit for Jerax. The onus was on him to rotate and make space for N0tail's Sven.
Early game, VP went with a devastating Drow - Weaver lane to go against S4's Batrider, which proved deadly as time and time again the duo killed the squishy Bat with an abundance of minus armor. The game went much the same as game two, as VP took control of the lanes with excellent rotations. However, a big miss step by VP at around the 16 minute mark gave OG a ray of hope. OG popped VP's Aegis and wiped them thanks to a huge Magnetize by JerAx.  
VP answered back, however, at 20 minutes with some brilliant positioning by RAMZES at the T2 top, as VP melted the entire OG squad. VP continued their momentum at 28. They sieged high ground, gaining two buybacks but losing two in the process. As the game went on to its final stages, VP's damage and control was simply too much as the Drow-Weaver combo proved devastating. To top it off, the constant Time Lapses from Weaver's Aghs gave Drow second lives over and over again, allowing RAMZES to dish out the pain continuously. OG called GG at around 40 minutes after a valiant defense. They dropped into the Lower Bracket Finals, where they now await their challengers.
Wings Gaming, Digital Chaos, Evil Geniuses, and Team NP battle it out for the chance to fight OG in the LB final while VP await a challenger in the Grand Finals. EG and NP are set to play tomorrow at 1900 CET and can be watched live here. Digital Chaos and Wings Gaming play soon after them at 2200 CET and also can be watched live here.