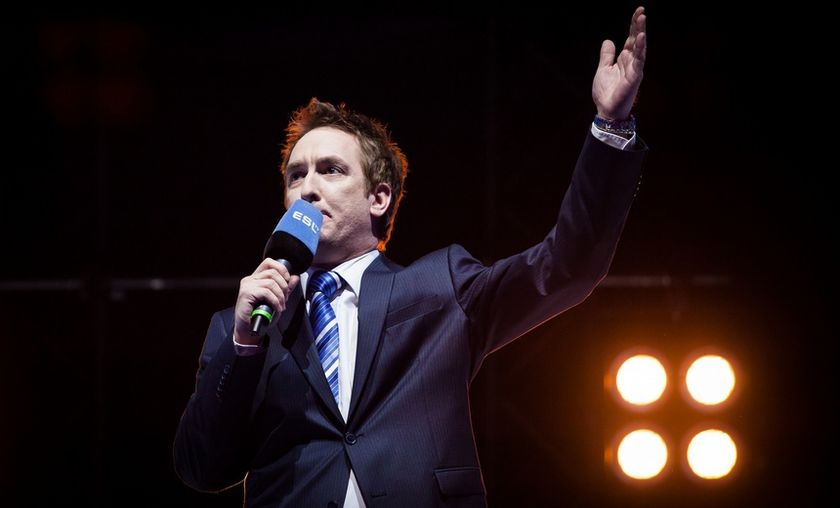 ReDeYe will not be hosting The Boston Major
Paul 'ReDeYe' Chaloner announces he will not be reprising his role as host for The Boston Major this year.
The Boston Major has only recentlybeen  announced and it just keeps on piling up the potential disappointments. From being in the USA and not in Frankfurt, Germany, like last year, to teams skipping out on other events because of clashing schedules and today's announcement that Paul 'ReDeYe' Chaloner will not be hosting, there are a lot of changes being made from last time around.
After a streak of big events, hosted by ESL and Valve, including TI6, ReDeYe has become a beloved host in the eyes of the Dota 2 community, both for his style and commitment to the scene. It was almost expected for him to continue his role in all major Valve events, but his streak of Dota 2 hosting will end with the Boston Major. In his Facebook post he explains, that it was Valve's decision to try someone new.
"
Valve were kind enough to let me know personally in advance that I wouldn't be required for the event. They want to try someone else out and this seemed like a good event to do it and I totally respect their decision to do that. "
With all the recent drama surrounding the Dota 2 community, it is good to have something clear for once and most of the information upfront. While Valve haven't announced their Boston Major Host yet, we are expecting this soo. There are no hurt feelings between both parties and as for the fans, Valve probably has something up their sleeve. ReDeYe himself admits that taking your position for granted invites sloppiness and that competition drives improvement, delivering a better experience to us all. He ends his statement expressing a desire to continue his work for Dota 2 and that he is up for grabs in the upcomming 2017.
source: Facebook Page
picture source: eslgaming.com