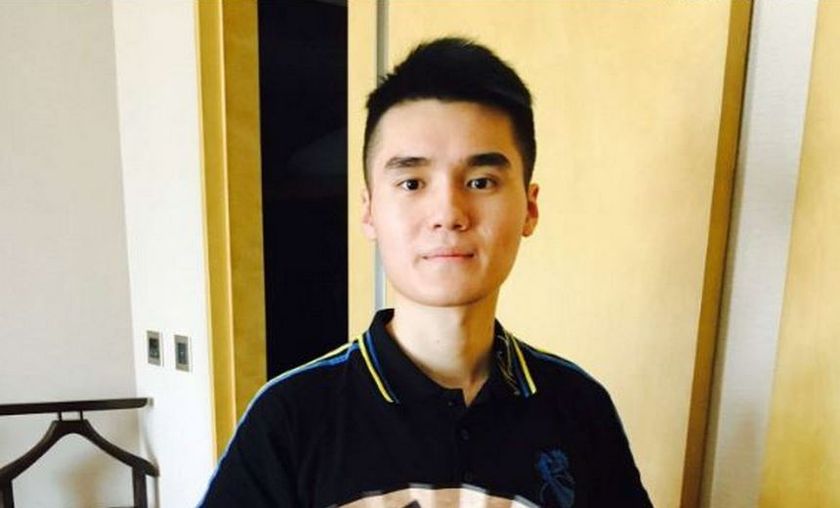 Newbee - first to reach the MDL Dota 2 League grand finals
Newbee's crushing performance at their first LAN after the fall shuffle rockets them straight into the grand finals.
Newbee defeated both OG and Evil Geniuses on their unstoppable march to the grand finals and are now waiting for their adversaries to be decided in the lower bracket games. 
Game One – no hero is safe versus an infest bomb combo
The opening game series featured two very different drafts. One favored the team fights and superior initiation with a Storm Spirit infest bomb for Newbee, and the other one emphasised good pick-off potential with Artour 'Arteezy' Babaev on Slark and Syed Sumail 'SumaiL' Hassan on Templar Assassin in the mid lane. But despite a strong laning phase from SumaiL, who doubled the Storm Spirit in last hits, Newbee utilized at maximum potential their lineup and were the first to rotate all over the map in the early game to put themselves in a comfortable lead. At the 15 minute mark Newbee was sitting on a 7-1 kill score and continuously pressured EG, who most of the time were forced to fight 4v5 as their Slark was trying to farm his two key items, Shadow Blade and Basher. 
A last Roshan team fight was the nail in the coffin for EG. They made a great effort to contest and even steal the Aegis with Saahil 'UNiVeRsE' Arora's Sand King, but even so they were not able to defend their base and called GG around the 35 minute mark.
Game Two - godly Invoker doesn't care about who has better vision
A quite similar story unfolded in the second game of the series, with the difference that Newbee had to fight against incredible map vision from EG, provided by a 20 minute Aghanim's Scepter on Ludwig 'zai' Wåhlberg's Keep of the Light along with UNiVeRsE's Beastmaster's Hawk.
Despite all these things and even the early gem of true sight purchased by EG, Newbe's Bounty Hunter made his presence felt on the map while the MVP of the match was undoubtedly Song 'Sccc' Chun on an incredibly well played Invoker. His team fight control and overall awareness won Newbee all the important clashes and secured the Grand Finals spot for his team.
MDL Dota 2 League Autumn 2016 continues with the last series of day two in the main event, OG vs Team Secret fighting each other in the lower bracket semifinals.
headline and banner images source @Newbee